Defining the Immune Microenvironment of AML
Assistant Professor, Department of Molecular Microbiology and Immunology and Department of Cell, Development and Cancer Biology
Oregon Health & Science University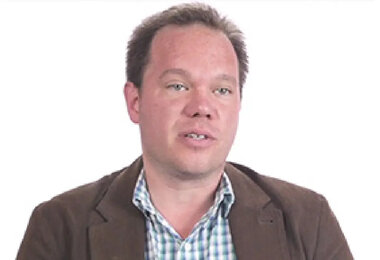 In this webinar, Evan Lind, PhD, discusses the use of mass cytometry for deep profiling of immune cells in the bone marrow and blood of patients with acute myeloid leukemia (AML). Identification of the phenotypic and functional complexity of the leukemic microenvironment has the potential to aid in research of more effective therapies targeting immune subsets that prevent effective antitumor responses.
Watch the webinar to:
Understand the research value of mass cytometry for deep profiling of the immune system in patients with AML.
Hear about various approaches to the analysis of high-dimensional cytometry data.
Learn about using mass cytometry along with other technology platforms to implement a systems biology approach to research effective targeted therapies for patients with AML.
Evan Lind's research focuses on two major questions: how inflammation modulates hematopoiesis in normal and neoplastic scenarios, and how microRNA (miRNA) regulates the function of dendritic cells and T cells in response to viral and bacterial infections.
Unless explicitly and expressly stated otherwise, all products are provided for Research Use Only, not for use in diagnostic procedures. Find more information here.