Immune Profiling
Analysis without compromise
Immune profiling is the practice of identifying and quantifying immune populations according to their phenotypic and functional features. It's a powerful tool for understanding an individual's unique immunologic response to disease or therapeutic interventions, and can potentially predict health outcomes.
The complexity of the immune system demands highly multiplexed analysis. Standard BioTools™ provides high-parameter solutions that overcome the limitations of fluorescence-based technology for best-in-class immune profiling.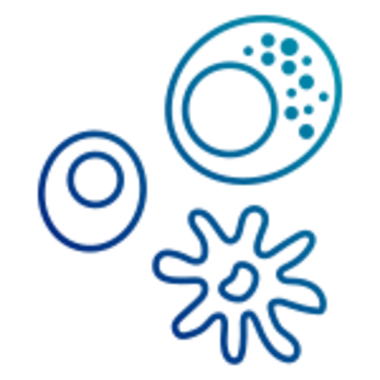 Maxpar Direct Immune Profiling System
As the first complete sample-to-answer solution for single-cell, high-dimensional immune profiling of human PBMC and whole blood, the Maxpar® Direct™ Immune Profiling Assay™ (MDIPA) and Maxpar Pathset...
Unless explicitly and expressly stated otherwise, all products are provided for Research Use Only, not for use in diagnostic procedures. Find more information here.