Hyperion XTi Imaging System
Introducing the Hyperion XTi™ Imaging System, the fastest and most reliable workflow for high-plex imaging.
Discover the throughput and precision that is uniquely designed for translational researchers.
Request a Quote Schedule a demo
---
We talked about IMC™ and the new Hyperion XTi Imaging System with Hartland Jackson, PhD, and his answers were so brilliant, we just had to share.
Reasons to choose the Hyperion XTi Imaging System
Change the way you look at cells. Accurately visualize and quantify cells to reveal mechanisms of action that impact disease progression and therapeutic outcomes.
Technology
Powered by proven Imaging Mass Cytometry™ (IMC™), Hyperion™ XTi is a next-generation imaging system with 5x the speed and an unmatched limit of detection to accurately quantify and visualize the tissue microenvironment.
IMC is the

only

technology with
No autofluorescence interference to
image any tissue type
---
40-plus markers imaged simultaneously to get
results faster
---
Protein and RNA co-detection for
deeper insights
---
Integrated cell segmentation for
faster interpretation
---
Batch staining of all slides for
high-volume studies
---
Dual imaging and flow cytometry mode to
maximize investment

Learn more about the power of Imaging Mass Cytometry.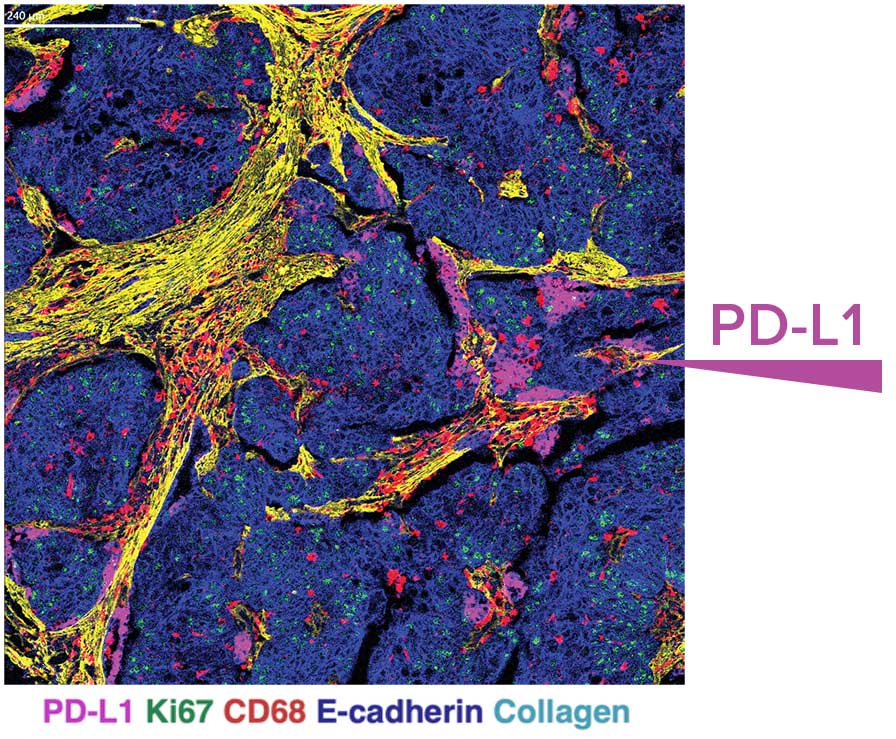 Hyperion XTi reliably visualizes lower-expressing markers like PD-L1. Image represents lung squamous cell carcinoma.
WORKFLOW
Get results faster
---
Hyperion™ Imaging Systems use a one-step staining and detection approach that enables samples to be simultaneously stained, acquired and analyzed.
1 Modularized panels
Swap markers without panel revalidation.
2

Simultaneous staining
Stain 40-plus markers for all slides at once.
3

One-step detection
Simultaneous imaging of 40-plus markers, including protein and RNA.
4

Precise signals
Image any tissue without autofluorescence.
5

Real-time analysis
Visualize 40-plus markers in 30 minutes.
Need to ship or store slides?
---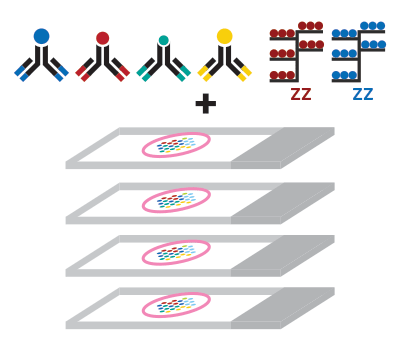 All-at-once batch staining of all slides to reduce technical variation
Acquire at any time from shipped and/or stored slides that have been stained
Analyze previously banked tissue slides to be correlated to known clinical outcomes
A workflow ideal for high-volume samples,
clinical research trials and multi-site studies
REAGENTS
Flexible options to meet your research needs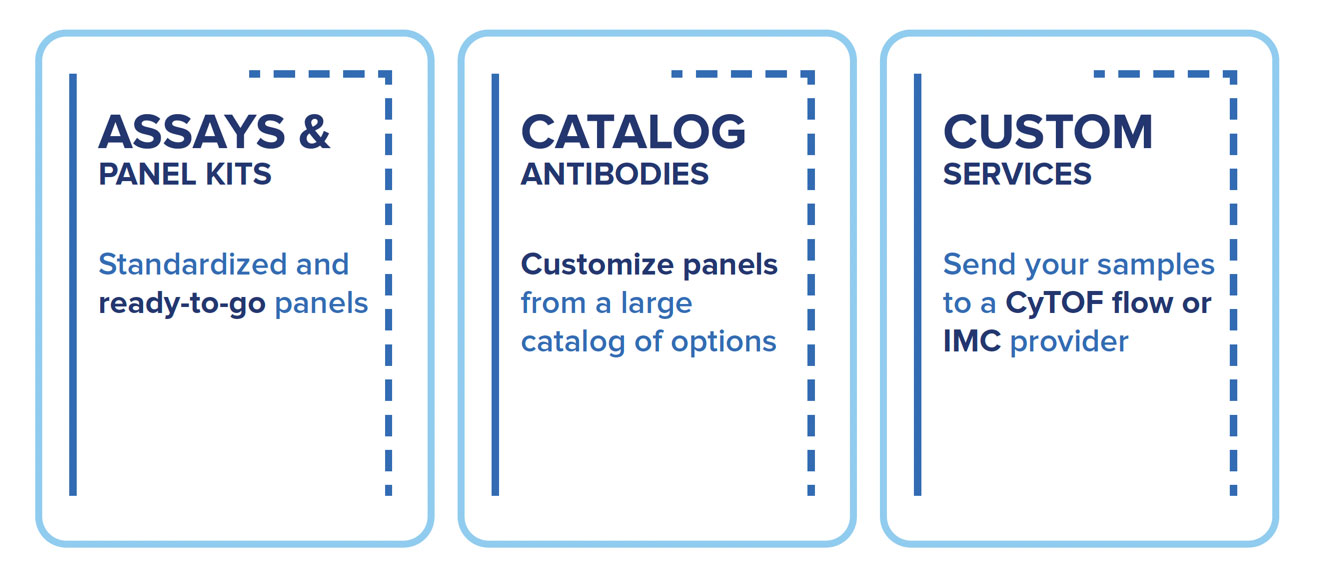 The immune system is complex.
Experiments don't have to be.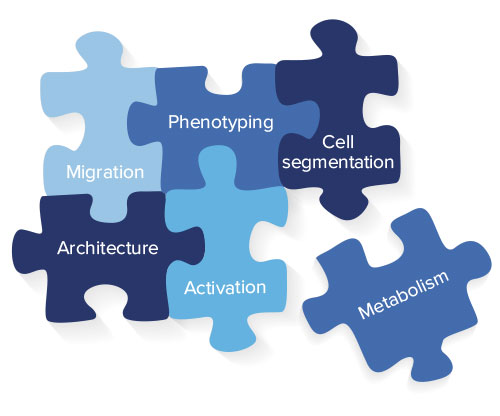 Design your panel in days, not months.
Easily customize targets of interest.
1. Start with ready-to-go human and mouse panels
2. Easily add the Maxpar IMC Cell Segmentation Kit to your panel to solve the most important step in spatial biology.
3. Want to further customize your panel? Easily swap targets of interest from an ever-growing catalog of Maxpar IMC antibodies and panels.
View More Panels
GET MORE INFORMATION
Interested in Standard BioTools™ Imaging Mass Cytometry products or need a quote? Contact our sales team for product orders, quotes or other inquiries.
Publications
Learn about newly discovered translational insights and find links to prominent examples of researchers' work to learn why IMC is so valued for top spatial biology applications. Visit the IMC Trending Topics and Publications page to see articles, tips, news and the latest IMC bibliography.
Learn more
customer stories
Learn how our customers are leveraging our technology.
Hartland Jackson, PhD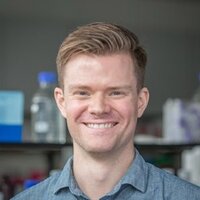 Entering an era of new biology
Daniel Schulz, PhD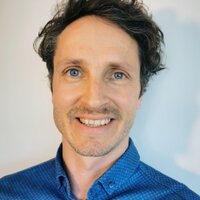 Discovering a chemokine's purpose in fighting tumors using RNA and protein co-detection
RELATED SOFTWARE
Get the precise results your research deserves.
VIEW ALL
MCD Viewer
MCD™ Viewer is post-acquisition data processing software that allows users to visualize, review, and export Imaging Mass Cytometry™ data acquired with the Hyperion™ Imaging System and CyTOF® Softwa...
Visiopharm Software
As high-plex IMC™ data continues to stretch our abilities to interrogate the tumor microenvironment, finding meaningful differences in your data becomes an ever more data-heavy and daunting challen...
ilastik
ilastik is an open source software for image analysis and machine learning. Using machine learning, ilastik software trains custom workflows for accurate cell segmentation and classification.
histoCAT
The histoCAT™ software is an innovative computational Imaging Mass Cytometry™ analysis toolbox that enables comprehensive analysis of cellular phenotypes and their interrelationships within the spa...
Specifications
Hyperion XTi is a high-plex imaging system capable of analyzing 40-plus protein markers at subcellular resolution in frozen or formalin-fixed, paraffin-embedded (FFPE) tissue sections. With the ability to utilize up to 135 channels to detect additional parameters, Hyperion XTi is ideal to meet researcher needs today and well into the future.
Instrument Specifications
Abundance sensitivity
<0.3% 141 Pr (M+1 for 140Ce) <0.3% 174 Hf (M–1 for 175 Lu)
Detection limit
≥250 copies per μm2
Dynamic range
4.5 orders of magnitude
Operating system
Windows® 10 Enterprise LTSC
Switch time (between modes)
12 hr
Cross-cell contamination (redeposition)
≤2% (selected direction)
Crosstalk pixel to pixel
≤25%
Wet tissue thickness for full ablation
≤7 μm
Maximum addressable sample size
15 mm x 55 mm
Optical view of sample
≥250 µm x 250 µm
File type
TXT, multipage TIFF, OME-TIFF, MCD
Hyperion XTi Tissue Imager Dimensions**
* 1,000 x 1,000 µm region of interest (ROI)
** The Hyperion XTi Tissue Imager is connected to the CyTOF XT™ instrument.
Unless explicitly and expressly stated otherwise, all products are provided for Research Use Only, not for use in diagnostic procedures. Find more information here.