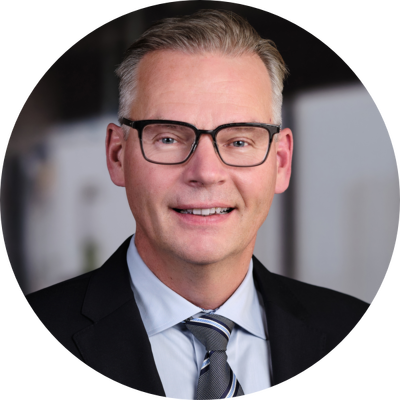 As President and Chief Executive Officer, Dr. Michael Egholm leads Standard BioTools in its mission to unleash its next-generation technologies to help drive innovation in the life science industry. Under his direction, Standard BioTools is expected to grow into a best-in-class solutions partner to biopharmaceutical researchers through the expansion of in-house technologies and future acquisitions.
Michael brings more than 25 years of proven leadership in developing and commercializing innovative technologies that drive success in the discovery and development of biopharmaceuticals. Prior to joining Standard BioTools, he served as the Chief Technology Officer of Danaher Life Sciences as well as the founder and leader of Danaher's corporate venture fund. During that time, he led Danaher's Pall Corporation Biopharmaceutical business where he played a central role in redesigning its go-to-market structure, leading to the company's multibillion-dollar revenue today. 
Prior to Danaher, Michael was the Chief Technology Officer at Roche's 454 Life Sciences Corporation, the first company to successfully commercialize next-generation sequencing. There, he spearheaded several large, high-profile programs, including the Neanderthal Sequencing project and the sequencing of the first individual human genome. 
An elected member of the Royal Danish Academy of Sciences and Letters, Michael is the named inventor of 40 U.S. patents. While a research associate at the University of Copenhagen, he was lead inventor of peptide nucleic acids (PNA) technology, a synthetic form of DNA, for which he earned his PhD in organic chemistry. More than 2,300 peer-reviewed papers have been published on the properties and uses of PNA, including 42 authored by Michael. He has published more than 100 research papers, with several in the most prestigious peer-reviewed journals, including Science, Nature, and The New England Journal of Medicine.
During his personal time, Michael is an avid runner, yogi, scuba diver and an instrument-rated private pilot.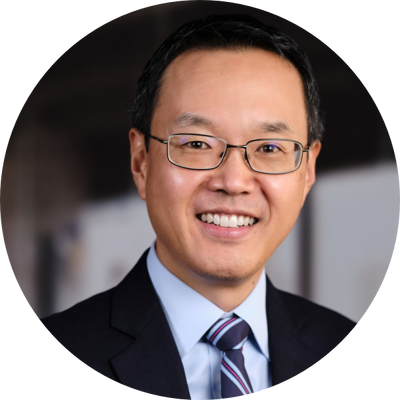 Alex Kim is Chief Operating Officer of Standard BioTools.  Alex has a passion for improving healthcare and in building businesses by bringing together teams and capabilities to accelerate the pace of innovative breakthroughs.
Prior to joining Standard BioTools, Alex was President of Milliken's Healthcare Division, a leading provider of advanced wound care products for human health, animal health, and sports medicine.  He joined Milliken in 2015 initially as EVP of Corporate Strategy and Corporate Development.  From 2012 to 2015, he was SVP of Strategy and Business Development at Pall Corporation.  And from 2002 to 2012, he worked at Danaher Corporation in a variety of roles in General Management and M&A/Business Development.  Over his career, Alex has completed over 40 transactions, largely focused on healthcare, med-tech, and life sciences.  He also brings strong operational execution experience having been intimately involved in integrations and most recently with full operational leadership of a business.  In his early career, Alex worked in a variety of engineering design, product development, and marketing/sales support roles.  Alex has a BS in Mechanical Engineering from Carnegie Mellon University, an MS In Mechanical Engineering from University of Pittsburgh, and an MBA from Stanford University.
In his free time, Alex enjoys playing golf, tennis, and most importantly, spending time with his family.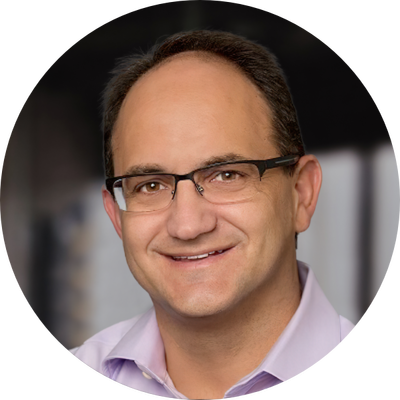 Jeff brings over 30 years of experience to Standard BioTools, having served in senior finance leadership roles for seven publicly traded companies. Most recently he was Chief Financial Officer at Apollo Endosurgery, a medical technology company focused on endoscopic therapies for gastrointestinal conditions and interventional treatment of obesity. While at Apollo, Jeff was part of a new executive team that repositioned the company, secured $175 million in new capital, grew annual revenue by 20%+ and increased market capitalization from $85 million to more than $400 million over a two-year period, all culminating in a $650 million sale to Boston Scientific in April 2023.
Prior to Apollo, Jeff was Chief Financial Officer at Alphatec Holdings, a medical technology company providing spinal fusion solutions. He played a key role in the successful turnaround of the company, securing nearly $500 million in financing to support accelerated growth, transform the balance sheet and execute strategic acquisitions. Under his leadership, Alphatec grew from a market capitalization of $20 million to more than $1.5 billion.
Prior to Alphatec, Jeff served as CFO for Applied Proteomics, AltheaDx and Verenium (formerly Diversa). During his nine-year tenure at Verenium, Jeff played a leadership role in scaling the organization and executing more than $500 million in strategic financing, M&A and collaborative and licensing transactions, all culminating in the successful sale of the company to BASF in 2013.
Jeff began his career in the San Diego office of EY, serving most recently as Audit Manager.
In his free time, Jeff enjoys rucking, soccer and spending time with his wife and three daughters.
As Chief Commercial Officer, Jeremy brings more than two decades of business leadership, driving commercial and operational improvements for world class manufacturing businesses and their associated service centers across the globe. More than half of his career has been spent in President and CEO roles leading transformational change using growth tools and lean operating principles at publicly traded and private equity backed companies.
Prior to joining Standard BioTools, Jeremy was President for Culligan's OEM Channel business, during which time he led the business through a rapid growth period of 20%+ CAGR.
Before joining Culligan, Jeremy was the CEO for a Grey Mountain Partners portfolio company and held President and Sr. Management positions at Danaher, Meggitt and Eaton.
Jeremy earned a BS in Chemical Engineering from the University of Oklahoma and an MBA from the Weatherhead School of Management at Case Western Reserve University. In his spare time, Jeremy enjoys being outside surfing, cycling, and scuba diving.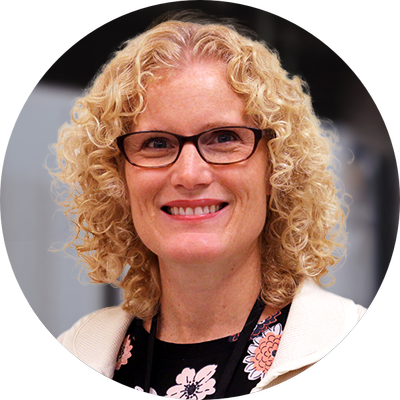 Betsy Jensen leads the Standard BioTools human resources function. She brings over 25 years of experience transforming companies to achieve growth and profitability.
Betsy spent nearly eight years leading human resources and internal communications at several Danaher subsidiaries including Hach, Cepheid, Molecular Devices and SCIEX, then served most recently as Chief Human Resources Officer at Gibraltar. Throughout her career, Betsy has partnered with businesses to accelerate growth, embrace continuous improvement, provide leadership and develop strategy and analytics to drive change and advance innovation. Betsy holds a BS in Business Administration with a concentration in Human Resources Management from San Jose State University.
In her free time, Betsy enjoys spending time with family, new culinary experiences, gardening, and movies.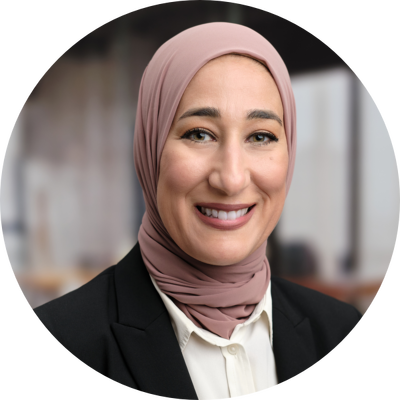 As Senior Vice President of Standard BioTools Business System (SBS), Mona brings her passion for lean methodologies and solving problems to enable organizational transformation and drive business growth to the executive leadership team. Throughout her career, Mona has been involved with M&A diligence and integrations. She has also focused on execution with operational excellence for key strategic initiatives by working directly with customers to understand their problems and driving cross-functional alignment. 
Prior to joining Standard BioTools, Mona held key leadership positions to drive strategic transformations at Mitel, a global leader for business communications and collaboration solutions. She was most recently a VP of Strategy Execution and Continuous Improvement at Mitel, most notably driving an evolution in the Cloud Go To Market model. Also at Mitel, she led a team to deliver a single cloud-based video collaboration tool across the Mitel portfolio, as well as the development and adoption of the Learning & Talent Management framework. Prior to Mitel, Mona held several leadership roles at Tektronix Communications, then a Danaher company, in Customer Operations, Product Management, and most recently leading the Danaher Business Systems office.
Mona has a BS in Management Science and an MS in Operations Research from Southern Methodist University. In her spare time, Mona enjoys working out, traveling, and spending quality time with her family.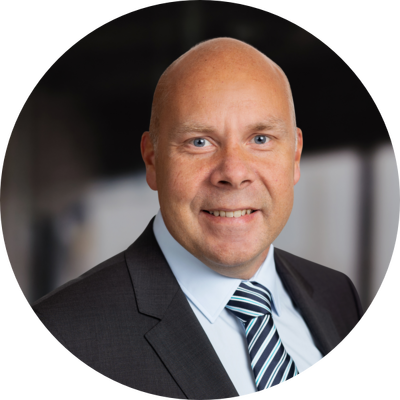 Anders Davas is the Senior Vice President, Global Operations. He was previously Senior Vice President, Operational Excellence of Standard BioTools since April 2022.
Previously, Anders was Vice President Global Manufacturing of Mölnlycke Health Care, a world-leading medical product and solution company. His responsibilities covered development and execution of manufacturing strategy, design of fit-for purpose supply-chain and manufacturing footprint, and day-to day running of large-scale manufacturing operations.
Before joining Mölnlycke, Anders was the General Manager and Director at Pall Corporation in the UK. At Pall, he was instrumental in implementing best operational practices and business operating frameworks to drive operational excellence. Prior to joining Pall, Anders held senior leadership positions with Eaton Inc and Teleflex Inc.
Anders has over 20 years of proven leadership in complex manufacturing and supply chain settings. Anders holds an MBA from the Wharton School (US), a Masters in Operations Management from University of Cambridge (UK), and BSc in Mechanical Engineering from Chalmers – University of Technology (Sweden).
In his spare time, Anders enjoys boating, skiing, and traveling the world.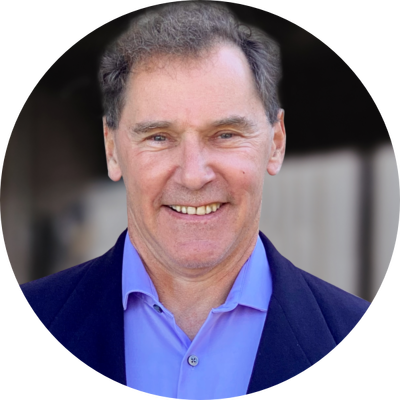 David received his PhD in applied physics from Stanford University and brings many years of proven leadership in research and development in multiple organizations of different sizes. He originally joined Standard BioTools (Fluidigm at the time) in May 2018. Under his leadership, the Microfluidics R&D team quickly developed and brought to market multiple application products, FDA-authorized diagnostics products, and new generation microfluidics platforms. Prior to joining Standard BioTools, David was EVP, Product Development at IntegenX, a company focused on integrating fluidics, optics, and biochemistry for decentralized DNA-based human identity testing. David led collaborations with the FBI, Scotland Yard, and many other organizations worldwide to develop a marketplace for IntegenX products. Prior to that David was VP, Product Development at Affymetrix and before that VP, R&D and Operations at Guava Technologies, where he developed novel flow cytometry platforms and applications. David is an inventor on 37 granted US patents.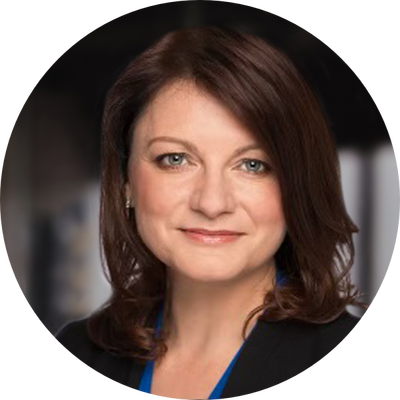 As Senior Vice President and Chief Legal Officer, Agnieszka Gallagher (Aggie) leads our legal and compliance functions in identifying and implementing business-focused solutions while remaining in compliance with all applicable laws and regulations. She is a key member of the Executive Leadership Team and provides advice and legal counsel to the CEO, ELT, and Board of Directors to enhance and protect the assets and reputation of the company.
Aggie's career has allowed her to live and work in many locations across the globe, such as Hong Kong, Switzerland, Germany, and Belgium, where she successfully established legal, compliance, and risk management infrastructures and managed complex multinational government and regulatory relationships in several leading pharmaceutical and biotech corporations, including Pfizer, GSK, Sandoz, Medtronic, and Alnylam.
Aggie currently lives outside Boston with her husband, her teenage son, and two very large dogs.
Unless explicitly and expressly stated otherwise, all products are provided for Research Use Only, not for use in diagnostic procedures. Find more information here.