Immune Profiling
Maxpar OnDemand Mouse Immune Profiling Panel Kit
Simplifying high-parameter flow cytometry, from end to end
The Maxpar® OnDemand Mouse Immune Profiling Panel Kit includes everything required to stain and analyze your mouse samples. In addition, Maxpar Pathsetter™ templates are available to expedite analysis from data to insights.
---
All-in-one kit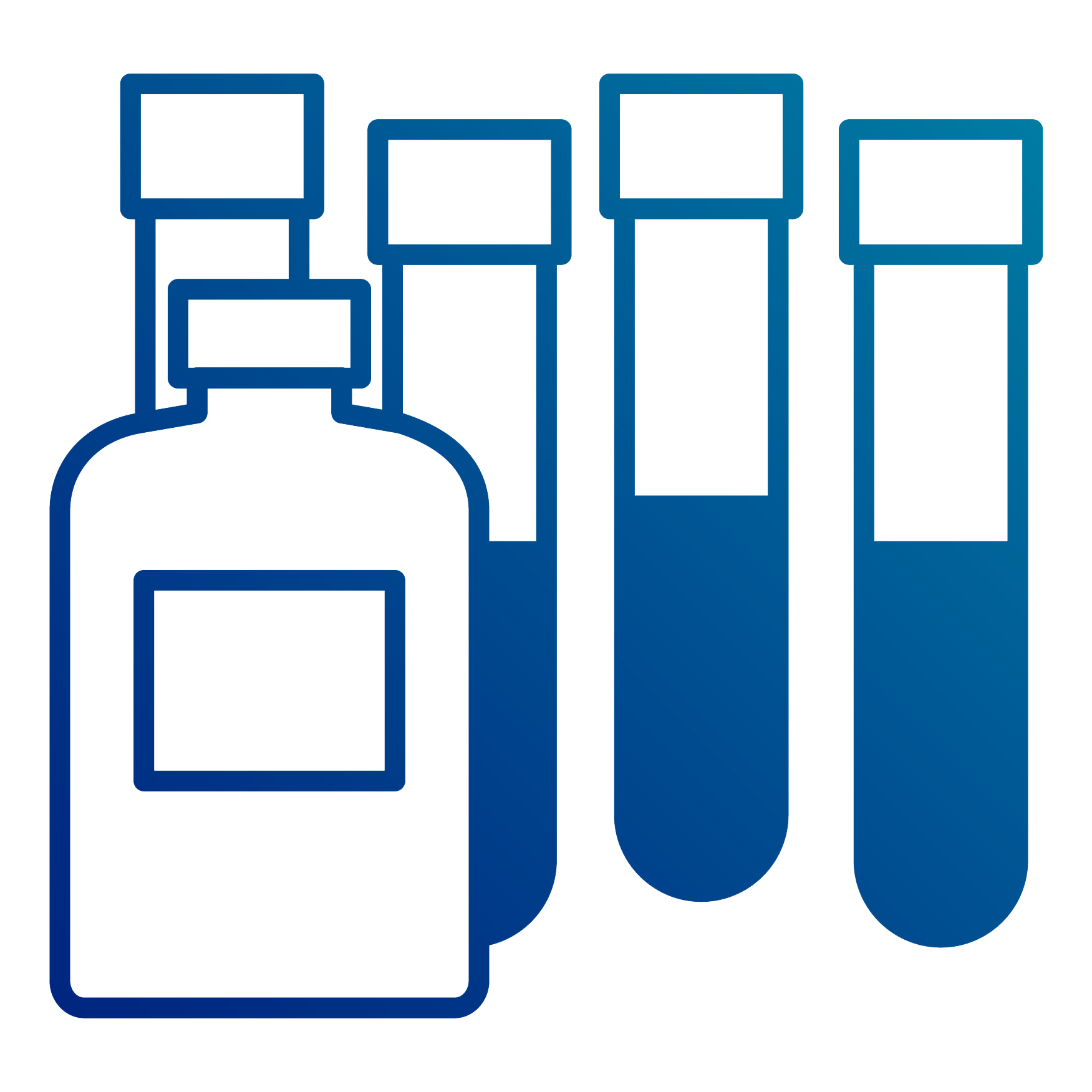 33 carefully curated immune profiling antibodies
Easily customize panels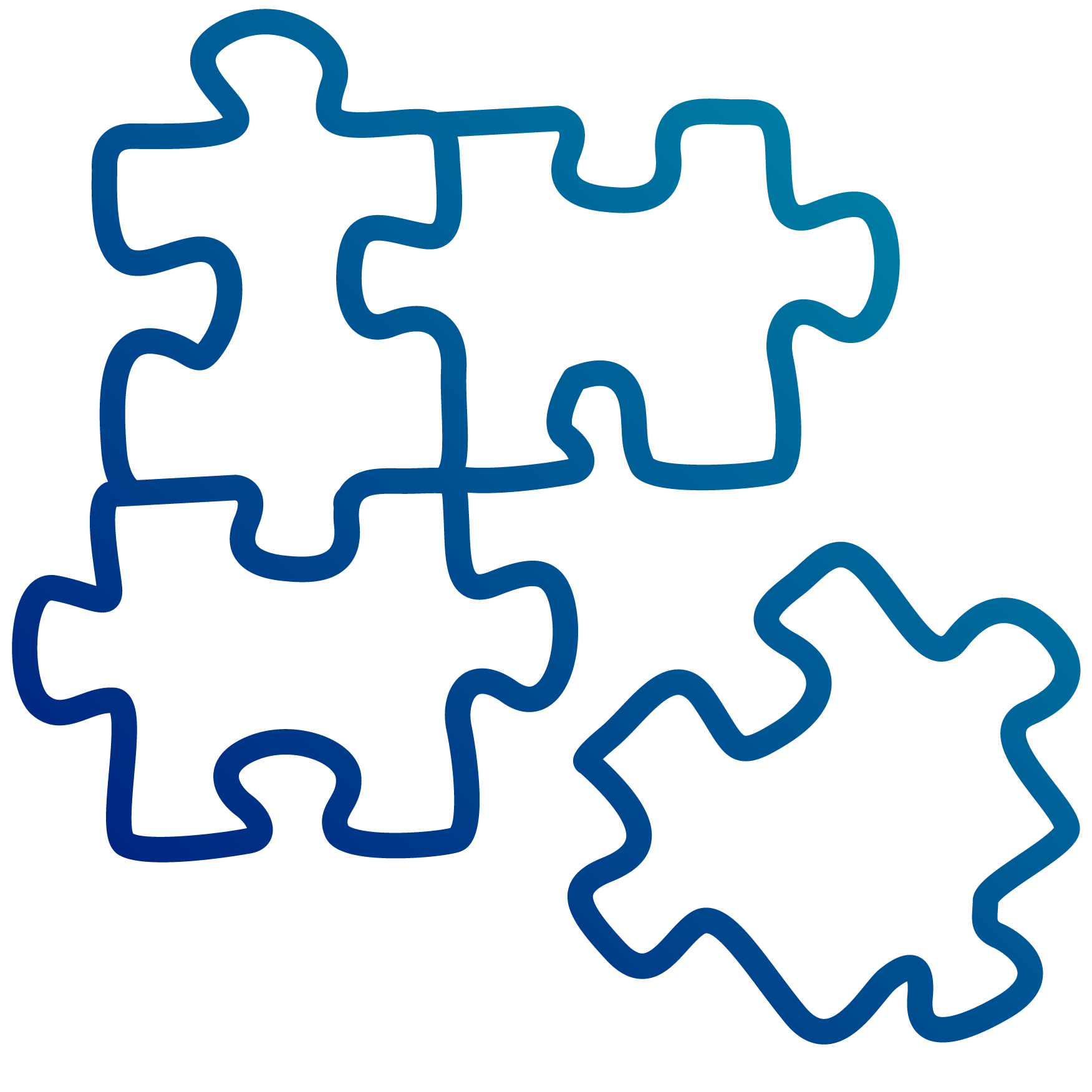 Ever-growing catalog to include your targets of interest
Minimal sample required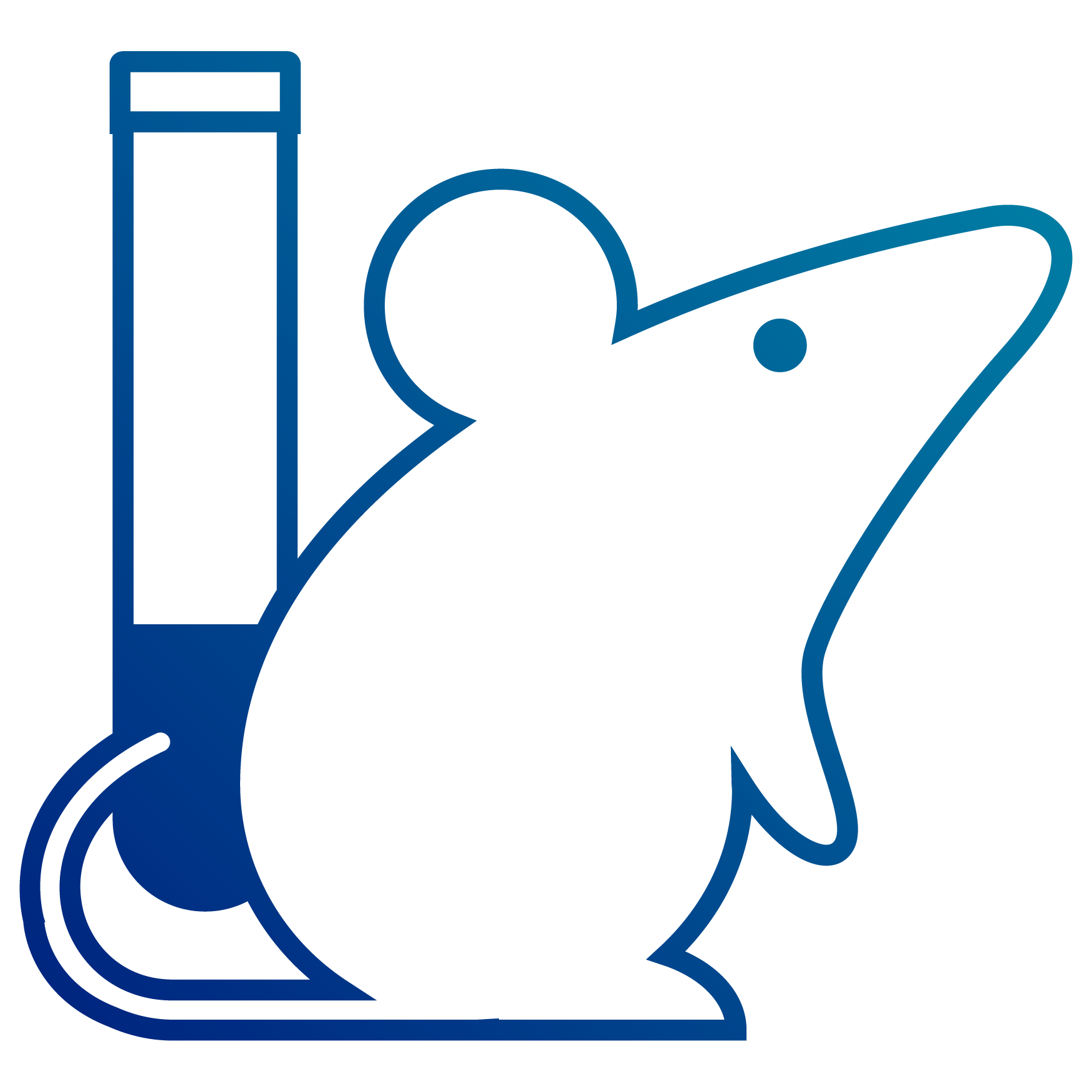 No samples wasted on spectral controls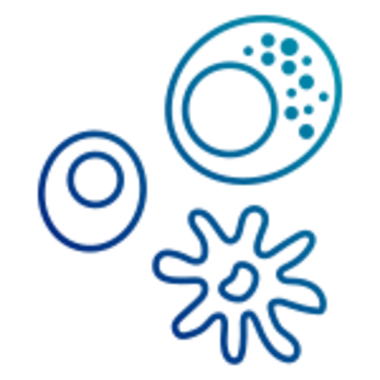 An end-to-end solution for high-parameter mouse studies.
Don't miss the unexpected. Easily characterize breadth and depth of immune cell subpopulations to gain deeper insights into complex biology.
Designed as a simple workflow, the solution brings together CyTOF® technology, a 33-antibody reagent kit and Maxpar Pathsetter templates, enabling identification of 38 mouse immune cell populations. Maximize insights for preclinical and discovery research.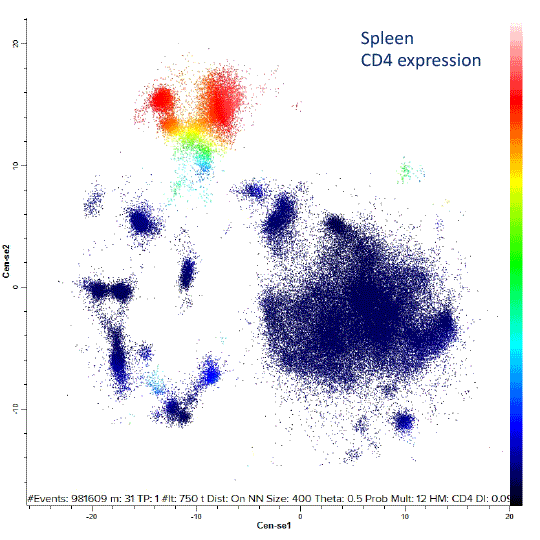 Maxpar OnDemand™ Mouse Immune Profiling Panel Kit enables the characterization of 38 splenic immune subsets in Maxpar Pathsetter analysis.
Product details
Maxpar OnDemand Mouse Immune Profiling Panel Kit includes:
33 surface antibodies (25 µL each, approximately 25 tests)
All buffers (Cell Staining, Fix and Perm, Cell Acquisition) Rh and Ir
Available for download:

Application note
Pathsetter Method templates
Acquisition templates
FCS Express™ template
Panel Designer CSV file for importing
Included markers

CD3ε

CD45

CD335/NKp46

CD4

CD45R/B220

CX3CR1

CD8a

CD49b

F4/80

CD11b

CD62L

IgM

CD11c

CD80/B7-1

Ly-6C

CD19

CD127/IL7Ra

Ly-6G

CD21

CD138

MHC class II

CD25

CD170/Siglec-F

NK1.1

CD27

CD197/CCR7

TCRβ

CD43

CD274/PD-L1

TCRγδ

CD44

CD279/PD-1

XCR1
Your local sales representative can put you in touch with a trained field application specialist to answer your questions about how to use the products and perform analysis. Ask for a quote today.
Customization
Easily customize panels by adding or replacing markers of interest. With 15 open channels, you are ready to add more targets of interest. Discover our collection of CyTOF catalog antibodies to target your research objectives.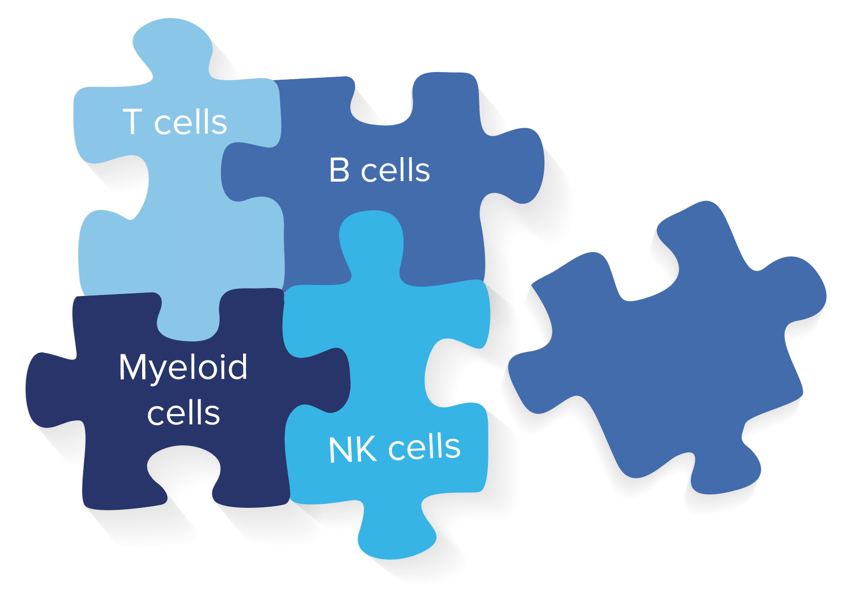 Adding 10 Maxpar antibodies to the Maxpar OnDemand Mouse Immune Profiling Panel Kit enabled characterization of 55 pulmonary immune subsets with automated Pathsetter analysis. Take a look at the 66 new metal-tagged antibodies for mouse studies.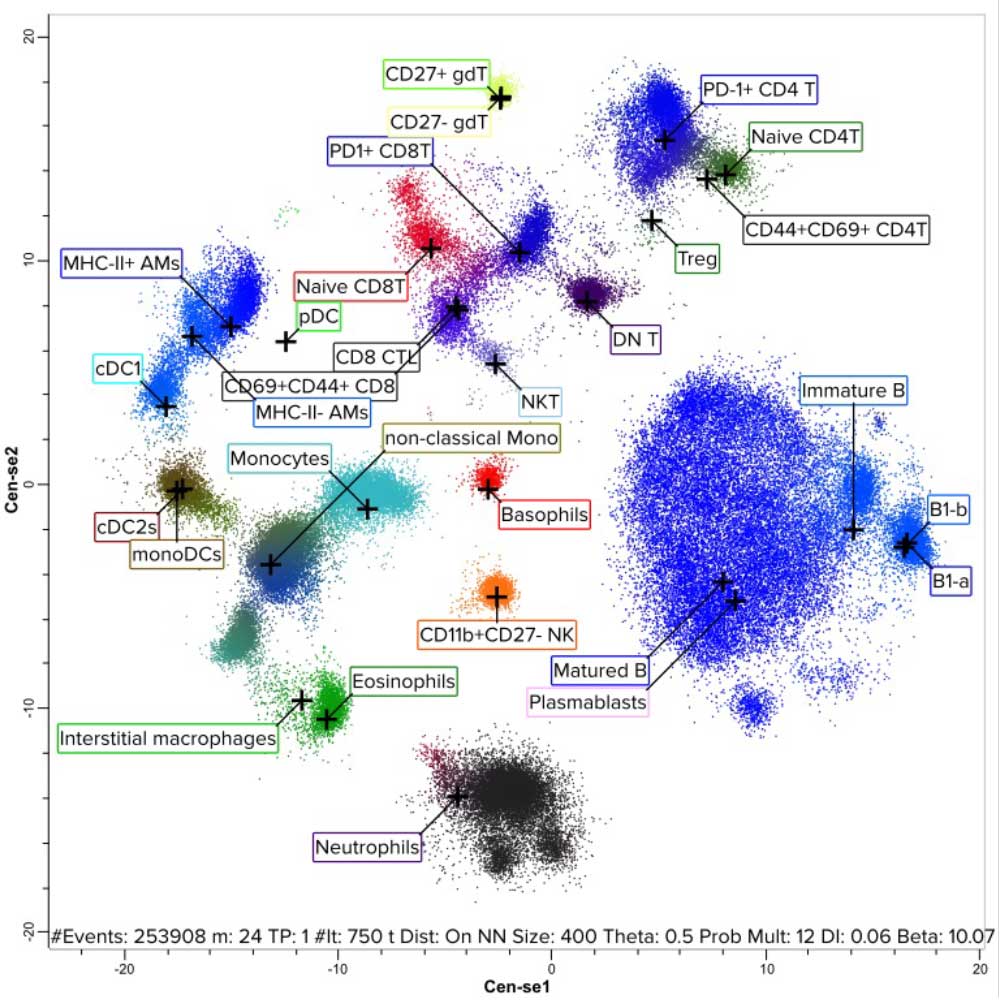 Unless explicitly and expressly stated otherwise, all products are provided for Research Use Only, not for use in diagnostic procedures. Find more information here.