Standard BioTools Discovery Lab

Proven CyTOF technology used for flow cytometry and IMC services
CyTOF® technology is the foundation of the flow cytometry and Imaging Mass Cytometry™ (IMC™) single-cell analysis services performed using the CyTOF XT™and Hyperion+™ Imaging System platforms. The technology uses highly pure metal-tagged antibodies to resolve highly multiplexed protein markers and reveal systems-level biology at single-cell resolution. In contrast to approaches that utilize fluorescent tags, the metal-tag signals are separated by mass instead of by wavelength. This eliminates spectral overlap and tissue autofluorescence issues, significantly simplifies high-multiplex panel design and results in uniform staining with minimal background for top-quality data.
Sample-to-answer with flow cytometry and IMC services
---
Flexible service offering
Get started today on anything from a pilot study to a large-scale project. Our expert consultants will work with you to tailor a project to your disease of interest and the samples you want analyzed (Figure 1). Offering flow cytometry and Imaging Mass Cytometry services along with custom conjugation services, our experts will help you develop the best plan and then execute it to ensure that you get the most out of your precious samples.
Simplified data analytics
Choose your preference of data analysis from a range of selections.
Maxpar® Direct™ Immune Profiling Assay™ services are available to profile 37 immune cell populations from PBMC or whole blood and perform data processing using Maxpar Pathsetter™ software and include a full Maxpar Pathsetter analytic report.
For IMC: Image pre-processing, image segmentation, cell enumeration, phenotype characterization and Visiopharm® data analysis service are available.
Pathsetter Method Customization Service is available to support your Expansion Panel data analysis.
Flow Cytometry Workflow With Maxpar Direct Immune Profiling Assay

---
Imaging Mass Cytometry Workflow With Human or Mouse IO Panel Kit
Get more information
→ Expedite Your Drug Development Program With Sample-to-Answer Solutions
→ Contact us for instrument or software demonstrations.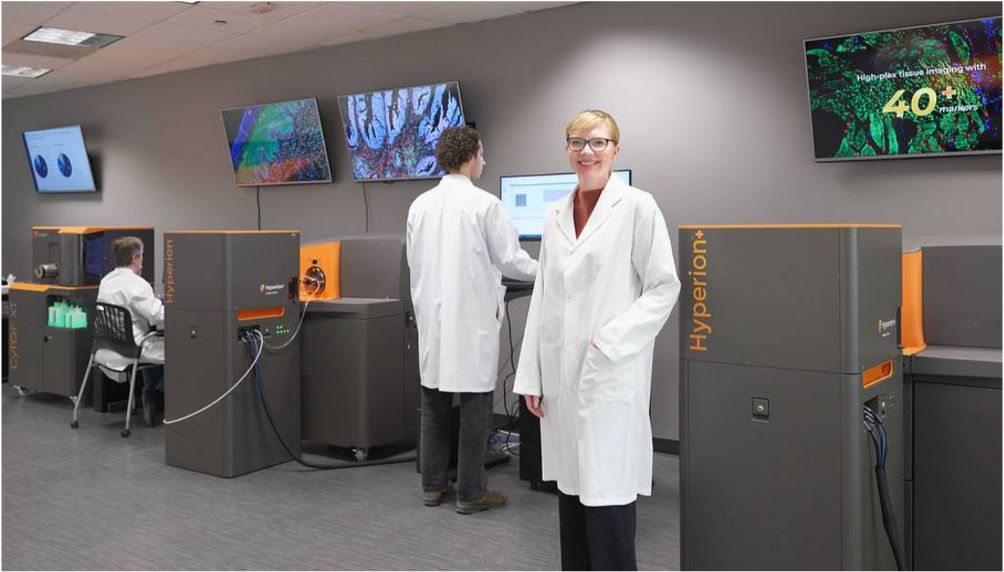 Single-cell data analytics from a plasma membrane segmentation approach
---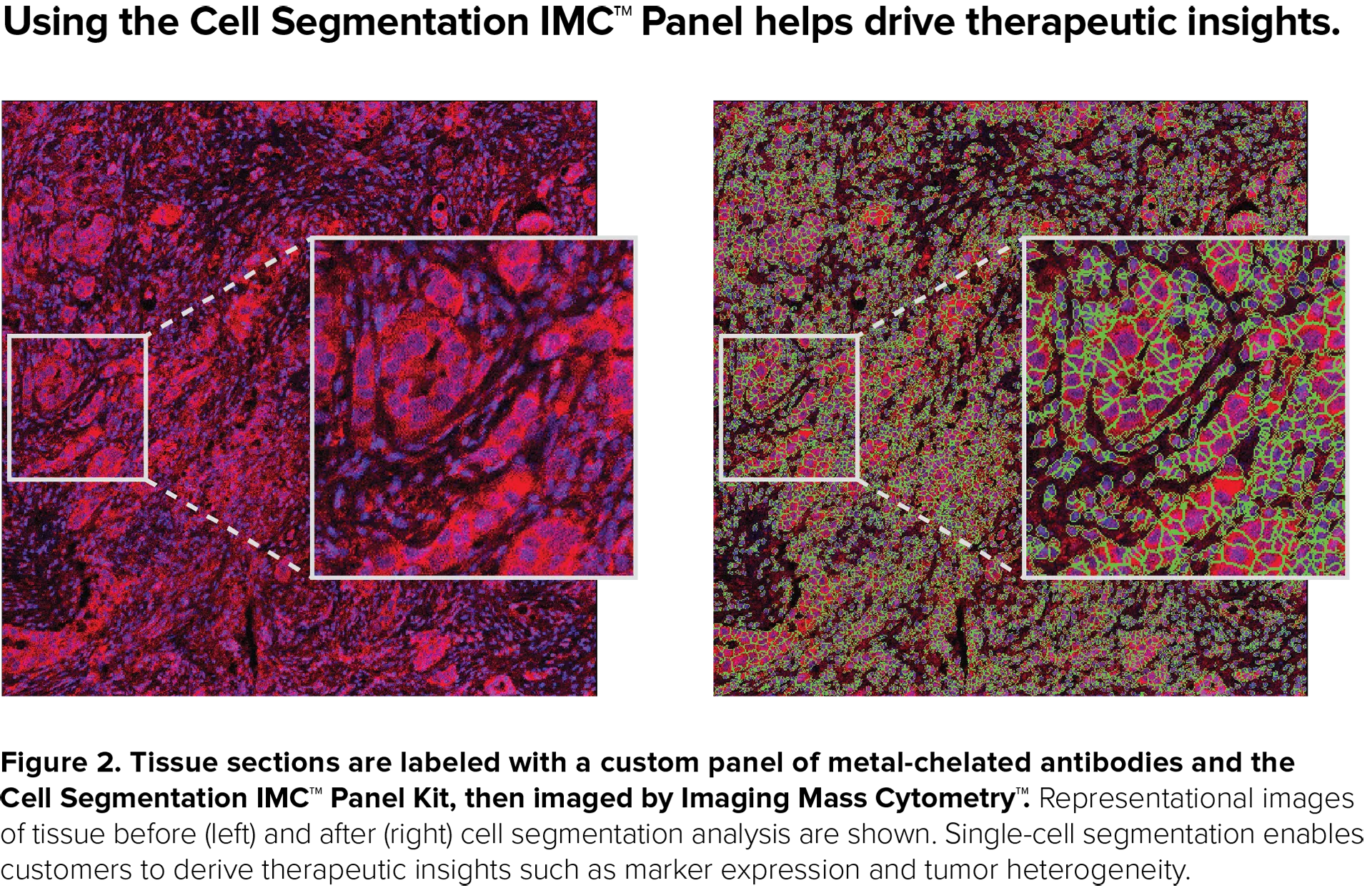 Effective cell segmentation is important to generating quantitative results and more accurate data analysis from IMC experiments. The Standard BioTools team has developed a novel multimarker panel that helps generate single-cell segmentation for better analysis that can drive more insights (Figure 2).
Improved segmentation can ultimately improve the insights coming from single-cell data and is important for standard or more advanced analytical analysis.
Contact the Standard BioTools Discovery Lab.
Unless explicitly and expressly stated otherwise, all products are provided for Research Use Only, not for use in diagnostic procedures. Find more information here.