Microfluidics – your way.
Discover the power of partnership with Standard BioTools.
Focused on supporting your business growth and future expansion needs, OEM partnership with Standard BioTools™ delivers the promise of superior quality and reliability. If you are looking for an innovative OEM components provider or for a solutions provider who can build, test and deliver an OEM automation platform for you, Standard BioTools is the partner you can trust.
Why choose Standard BioTools?
With over 20 years of experience developing and manufacturing microfluidics devices, Standard BioTools is a world leader in the field. We were the first company to commercialize a digital PCR product, with applications in use for single-cell genomics, gene expression, single-nucleotide polymorphism (SNP) genotyping, targeted resequencing, sample quantitation and copy number variation.
Experienced in regulated environments, our internal teams know the complex and varied directives of the regions you serve and keep current with relevant developments and trends. Our innovative technology, knowledgeable in-house experts and high-volume production facility help reduce your time to market while ensuring the highest-quality standards.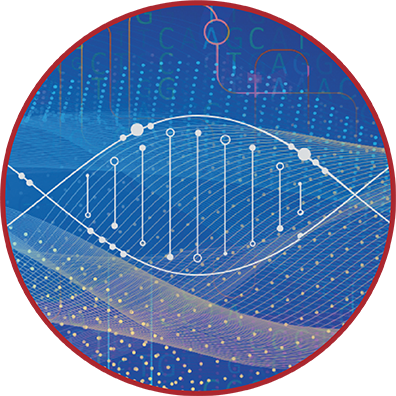 The advantage of microfluidics-based real-time PCR
Microfluidics technology enables precise, error-free and scalable genomics analysis. Integrated fluidic circuits (IFCs) can reduce reaction volumes to nanoliters, improving genome recovery and reducing amplification bias as well as saving sample and reagent. Additionally, the capability to compartmentalize individual cells or amplify specific genes empowers a broad range of applications on one system.
Standard BioTools technology can screen hundreds of thousands of cells using significantly less time and material, provides platforms for automation, integration and multiplexing and continues to expand its reach in life sciences research.
From concept to design: what we can do for you
We offer a variety of tailored solutions depending on your needs. Choose from custom assays or software to comprehensive systems that include an instrument, IFCs, reagents, consumables, assays and software in one complete package.
End-to-end solutions set to high-quality standards
Standard BioTools provides a spectrum of OEM products and automation solutions, from off-the-shelf systems to custom system builds, ensuring superior and reliable product performance aimed to exceed your expectations.
Multiple applications
Whatever your design, we can help you build it. If you need tools for agricultural genomics, aquaculture, sample identification, biomarker analysis, oncology or more, Standard BioTools is your solutions partner.
Cutting-edge technology
Standard BioTools experienced engineering teams drive innovation in hardware as well as software, and our close collaborations with end-user businesses put us in the forefront of technological advancement.
Global presence
With our global footprint, Standard BioTools partnering is never far from you. We are present in more than 168 countries worldwide, and growing.
Unless explicitly and expressly stated otherwise, all products are provided for Research Use Only, not for use in diagnostic procedures. Find more information here.