Advancing drug development with molecular imaging
Corinne Ramos, PhD, MBA, is ImaBiotech Innovation & Marketing Director. She is responsible for managing strategic sale business positioning and supporting clinical programs. Ramos is a biomarker expert with more than 20 years of operation management experience leading innovative research and clinical programs in oncology diagnostics. Ramos has been dedicated to driving biomarker development to successful commercialization, and she served as Head of Clinical Research and Operations at Theragnostic Health and Median Technologies. Ramos holds an MBA from the Johns Hopkins University Carey Business School in Washington, DC, USA, specializing in finance, and a PhD from the University Paul Sabatier in Toulouse, France, specializing in molecular biology.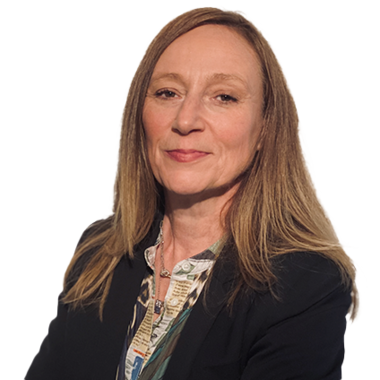 Advancing drug development with molecular imaging
A discussion with Corinne Ramos, MBA, PhD
The complex nature of cell response and signaling within the human body creates a perplexing challenge for drug discovery and development. The more we learn about the intricacies of cell behavior and the variety of molecules involved in signaling pathways, the clearer the need for innovative technologies that can provide an overview of this activity as well as a detailed look into how potential drugs interact with the cellular environment.
Corinne Ramos, MBA, PhD, Director of Innovation and Marketing at ImaBiotech, recently talked with us about how the organization supports pharmaceutical and biotech companies. It aims to perform a complete progression of the drug development pipeline from biomarker identification and assessment of cell behavior to drug safety and movement to clinical trials.
ImaBiotech has expertise in molecular imaging and spatial bioanalysis and offers spatial multi-omics services to better evaluate drug efficacy and safety, identifying new biomarkers as drug targets for pharmaceutical clients within a GLP-like environment. Complementing this expertise is a variety of technologies and specialists for a unique blend of service offerings that can comprehensively support clinical studies.
"This unified diversity offers us the capability to adjust and customize our offerings, and this is what makes us different, with the ability to partner in a consultative way and determine what is needed to move from clinical research to clinical trial," Ramos says. Here, she offers her thoughts and advice for those interested in imaging analysis.
Why consider imaging technologies instead of sticking to conventional approaches?
Ramos: Using a suite of technologies can better empower labs to be successful in their experimental and subsequent clinical research. The combination of bioanalytical and imaging technologies offers an in-depth assessment of molecular localization of drug components, pharmacokinetics and the dynamics of drug interactions with surrounding cells.
Imaging can be seen as a gateway for clinical research to further progress, gaining a clear understanding of specific processes by visualizing what is happening in a given moment. The ability to integrate imaging information with bioanalysis from mass spectrometry and other technologies results in more thorough answers that can help better determine the efficacy of a potential drug based on its behavior, its interactions and its surrounding.
ImaBiotech recently acquired the Hyperion™ Imaging System to accomplish just this, enabling more comprehensive analysis using Imaging Mass Cytometry™ (IMC™). IMC can be very advantageous to help answer how the drug affects and can be affected by surrounding cells, what its mechanism of action is and what further impacts it has on the tissue microenvironment.
In contrast, bulk analysis cannot differentiate cells in specific regions or cell populations. Thus, IMC can leverage a lot in terms of the capability to look specifically at single cells.
What does a typical study involve and how does IMC fit in?
Ramos: Typically, biomarker studies tend to focus on either proteomic or transcriptomic analysis, examining protein expression and phosphorylation to provide biological context or characterizing gene functions and structures to correlate the molecular mechanism of specific biological processes.
As a complement, IMC allows a look into the different cell populations by using markers of interest to investigate their behavior based on an indication or treatment. Consequently, IMC can help with patient stratification for clinical trials by identifying predictive biomarkers of response to therapy.
In our work, we see that projects are taking completely different capabilities across multiple phases of a study, where we need to move from preclinical and translational work to the development of clinically compliant assets to run a clinical trial. Because of this need, standardizing our IMC offerings for reproducibility and sensitivity is important to build these types of assays for clinical studies.
How can you integrate a multi-omics approach for improved outcomes?
Ramos: Using a multi-omics approach can be beneficial to any research project. IMC can be mapped into other approaches to provide a complete and comprehensive view of the disease state and any reshaping of the genome or of signaling pathways that are affected by a treatment. You can reach this type of insight using multi-omics, where transcriptomics works well to answer questions around efficacy of treatment, and proteomics about the predictability of response.
In addition to using IMC to differentiate a cell type or immune phenotype, the technology can be significant to learning about subcellular proteins and protein content in the context of understanding the efficacy of a treatment. For example, to look at cell signaling pathways and phosphorylation states, instead of relying solely on ELISA assays we can use IMC to investigate the modulation of signaling pathways within a specific environment.
By bringing in needed expertise like we provide at ImaBiotech to move drug development protocols forward, you can better introduce technologies that will improve study design and more likely result in a successful move into clinical trial.
What are examples of the types of projects that use imaging?
Ramos: To me, biomarker visualization in a specific context for drug efficacy and response is a very important aspect for studies going to clinical trial.
Imaging is an essential tool in immuno-oncology to gain an in-depth understanding of tissue architecture and how cells interact and respond to treatment, targeting the behavior of tumor cells, immune cells and molecules in the tumor microenvironment.
In fact, for people working in immuno-oncology, it just makes sense to use IMC to better understand the cell function within that environment, which is a major factor in furthering most any research in this area. When studying the complexity of a disease or a treatment, the arrangement of the tissue, the mechanism of action of the drug and how the patient will respond are of utmost importance.
About IMC work at ImaBiotech
Through the acquisition of the Hyperion Imaging System, ImaBiotech now offers Imaging Mass Cytometry as one if its core technologies.
ImaBiotech experts perform the full IMC workflow for clients, starting with cutting and sectioning samples on slides, helping identify regions of interest with pathologists, running IMC and conducting data analysis from cell segmentation and classification to spatial analysis and phenographs.
The company's emphasis on imaging analysis with its Multimaging™ software provides a strong differentiator with the Hyperion Imaging System in generating insights about the phenotypes of the right immune cells that are relevant to the response to treatment. ImaBiotech uses proprietary algorithms to transform data into clinical interpretation, and Ramos notes the significance of having knowledgeable data scientists who bring more specific expertise in terms of cell segmentation in order to correctly differentiate the various cell types. With its Hyperion Imaging System up and running, the company has incorporated full IMC services including data analysis to its comprehensive imaging portfolio.
Unless explicitly and expressly stated otherwise, all products are provided for Research Use Only, not for use in diagnostic procedures. Find more information here.