Deep Insights With Nanoscale Genomics
Simple Workflows for Superior Efficiency
The Biomark X9™ System for High-Throughput Genomics is a versatile microfluidics-based benchtop platform that delivers thousands of nanoliter-scale reactions in a single run – ensuring cost-effective, comprehensive and scalable sample profiling with minimal operator contribution.
Now you can manage your lab's resources, time and effort and also keep up with high-productivity demands. Streamline your real-time PCR workflows to generate up to 46,080 datapoints per 8-hour shift or produce up to 384 barcoded libraries per day for your NGS needs on one compact platform.
X9 High-Throughput Genomics System
Increased
productivity
---
Integrated reaction setup for streamlined workflows generates up to 46,080 datapoints per 8-hour shift and up to 384 barcoded libraries per day.
Deep
Insights
---
Easily add or remove assays, and simultaneously detect up to 96 targets with singleplex simplicity.
Design libraries for dual coverage to enhance performance.
Optimized
Resources
---
Sustainably generate 9,216 datapoints in a single run with 96x savings compared with traditional methods.
Efficient
operation
---
Compact instrument with walk-away automation produces PCR data in as little as 2 hours and NGS-ready libraries in approximately 8 hours.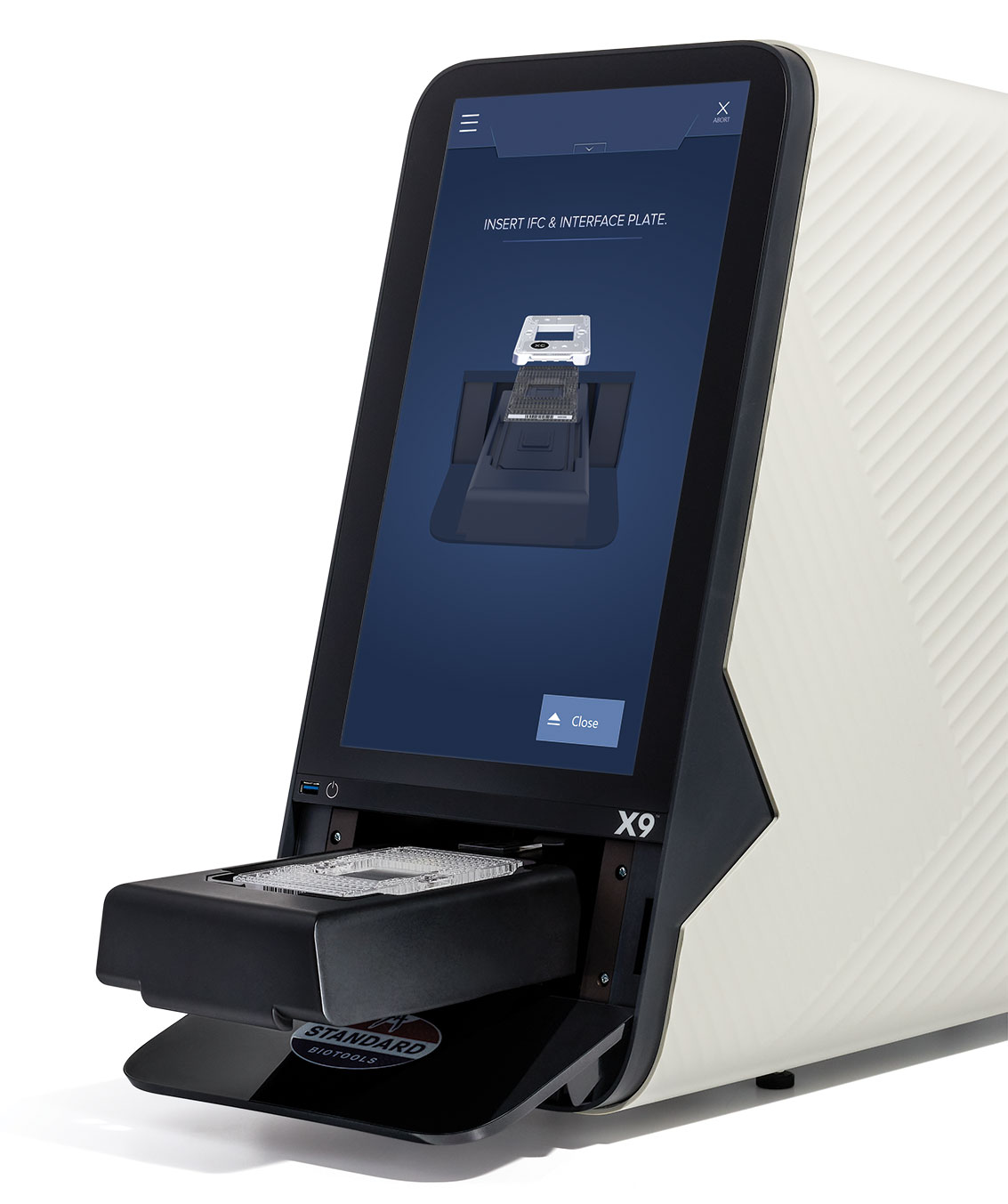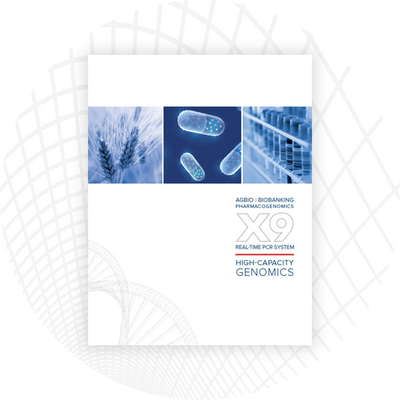 X9 High-Throughput Genomics System
Meet the demand for high productivity with X9.
---
Get big answers with microsized technology.
View the summaries of the latest microfluidics publications, and learn how customers are making a difference in their labs.
The NEW X9 High-Throughput Genomics System
Simplify workflows for real-time PCR and NGS library prep for superior efficiency.
The ability to produce answers quickly and reliably can position a laboratory as a center of excellence. By enabling comprehensive genomic analysis, the versatile X9 System empowers the generation of timely and actionable answers that can transform your research.
Proven microfluidics technology
Streamline your lab in days with high-plex panel design (with up to 192 samples or assays) using singleplex simplicity and reduce sample and reagent input more than 100x.
Integrated fluidic circuits (IFCs) form the backbone of the X9 System, supporting different configurations of samples and assays for multiple applications. Each Dynamic Array™ IFC is precision-manufactured to exacting standards of performance and reliability.
Related products:
The versatile and compact X9 System helps you do more with less resources.
Learn how microfluidics-based workflow automation is transforming genomic analyses (with Michael Egholm, CEO, Standard BioTools).
Instead of using 96 plates worth of reagents, plastic and labor, X9 can reduce an experiment to a single chip. The X9 platform, powered by an intuitive interface for an effortless user experience, streamlines laboratory operations by integrating reaction setup into an automated workflow.
Webinar: X9 System – An Innovative, High-Capacity Genomics System for Superior Efficiency
Are you processing a large number of plates in your lab using traditional real-time PCR? Are your lab operators spending too much time pipetting at the bench when they could be using this time for other activities?
Microfluidics-based genomic technologies from Standard BioTools™ can revolutionize your laboratory operations and help you meet the demand for high productivity with less effort. In this presentation, we describe how the new X9 System gives customers access to an extremely efficient, high-capacity genomics solution that offers the ability to work within the resources of a lab and produce the same amount of or even more data using less time and less money.
Watch the webinar to learn how the X9 System can empower your laboratory to obtain deeper insights from a large number of samples in a single experiment and help you better profile your biological system while saving time and resources.
Dynamic Array IFCs supported on the X9 High-Throughput Genomics System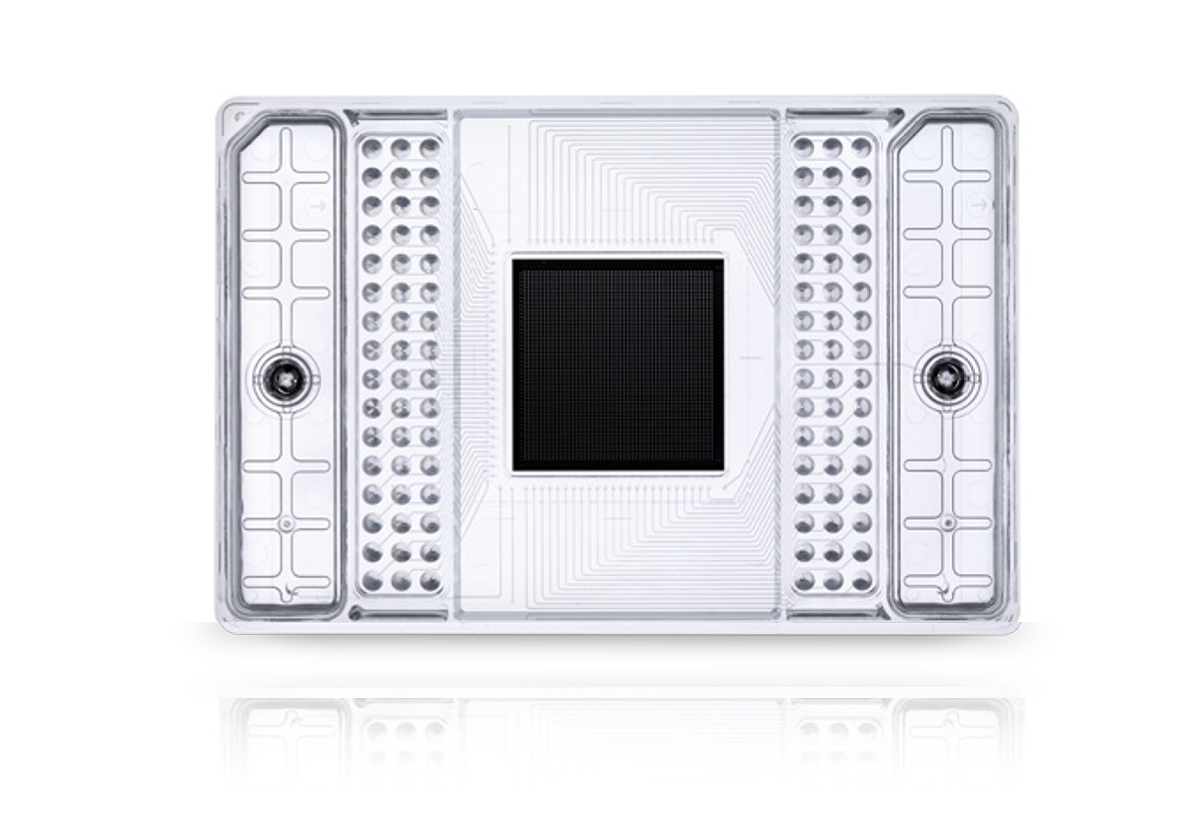 48.48 Dynamic Array IFC-X Real-Time PCR
Enables 2,304 reactions using 48 samples and assays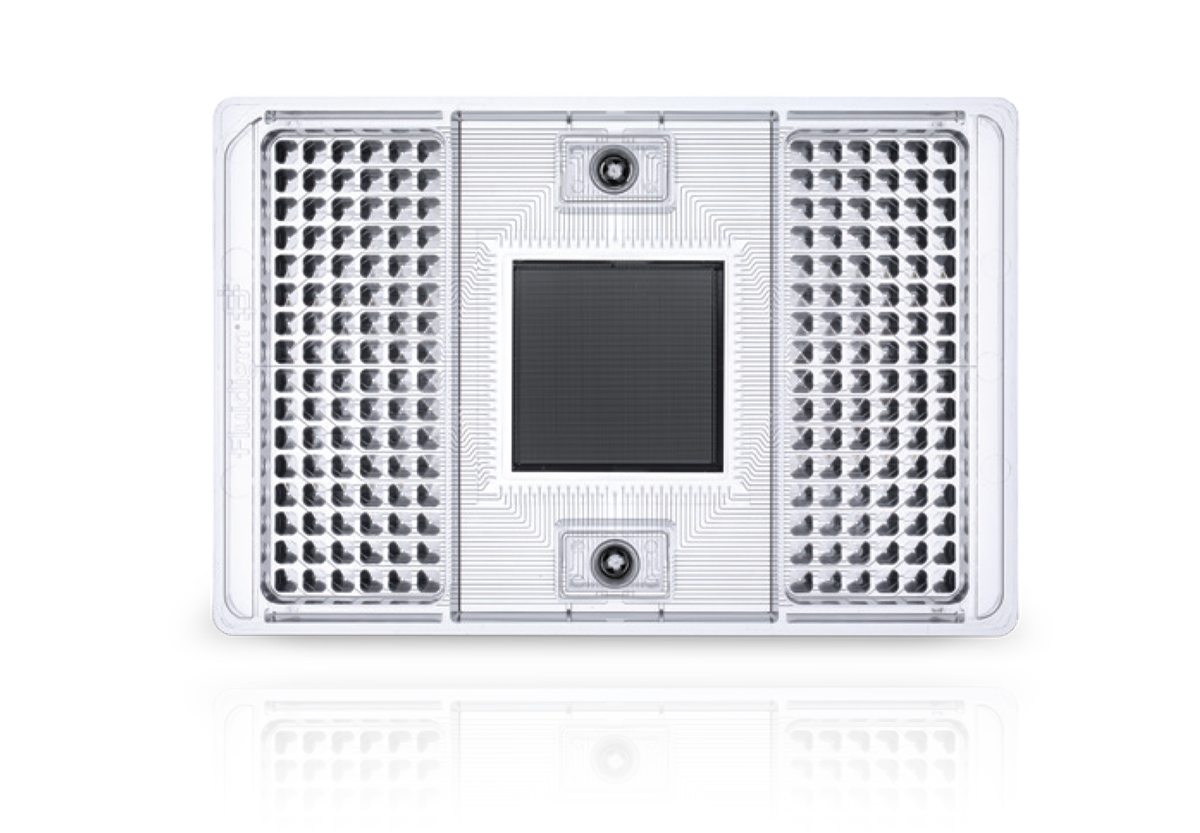 96.96 Dynamic Array IFC for Gene Expression
96.96 Dynamic Array IFC for Genotyping
96.96 GT Preamp IFC-X (Coming soon)
Enables 9,216 reactions using 96 samples and assays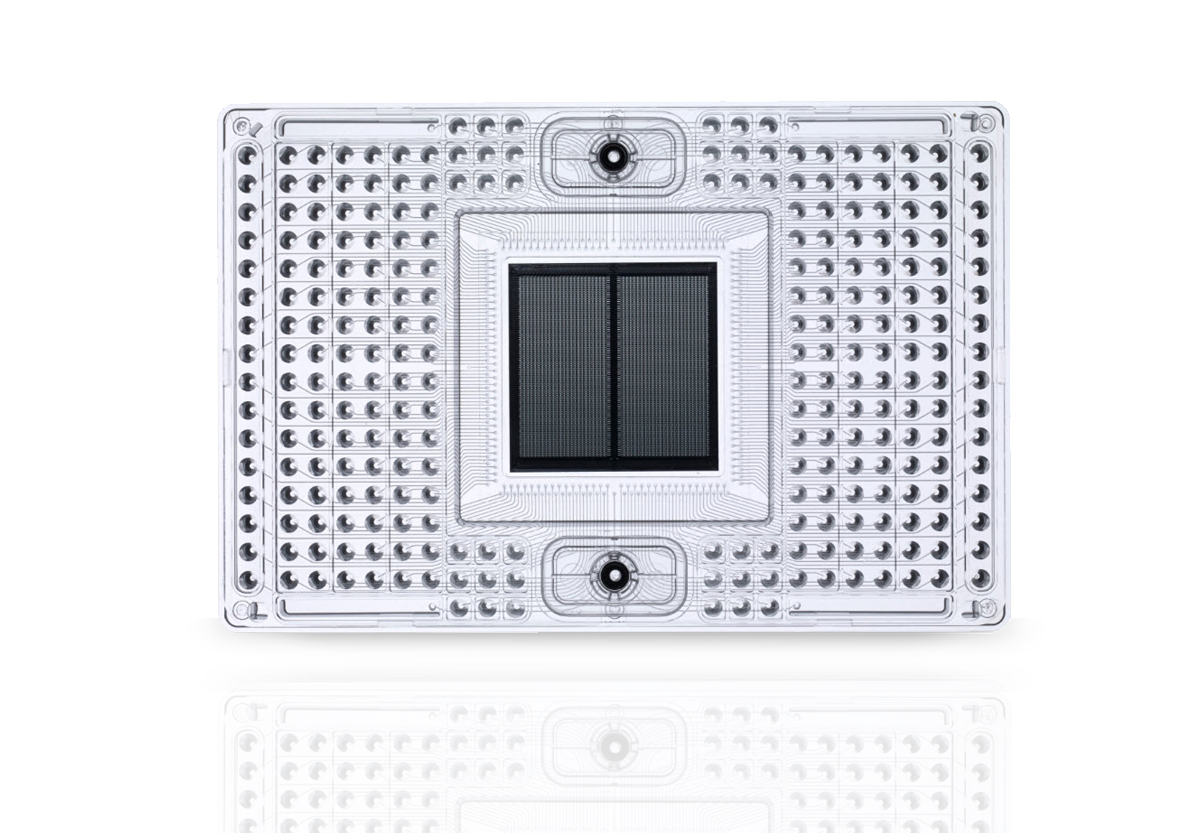 192.24 Dynamic Array IFC for Gene Expression
192.24 Dynamic Array IFC for Genotyping
Enables 4,608 reactions using 192 samples and 24 assays
Broad range of applications

The X9 System and a portfolio of IFCs and reagent kits facilitate a broad range of applications and throughput needs. The versatility of the platform allows both standard catalog assays such as the Advanta™ Sample ID Genotyping Panel and custom assays produced using D3 design services.
You can quickly modify or add to any assay for immediate implementation.
Learn more about applications:

Streamlined workflow
Optimize lab efficiencies with gene expression, genotyping and NGS library preparation workflows that can generate results in as little as 2 hours, or 8 hours for NGS.

X9 performance data
PRECISION
---
Figure 1. High-precision performance. A 16-point dilution series of synthetic cDNA analyzed against an assay targeting GAPDH. Inset shows a magnified region of the amplification curves.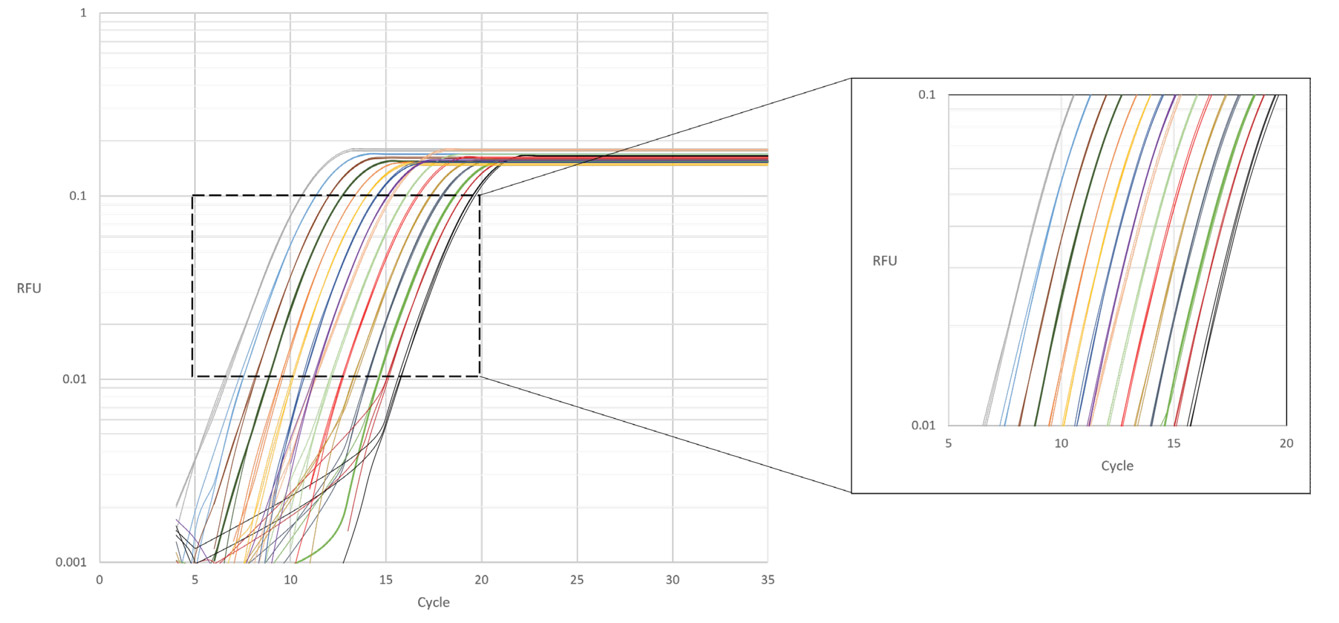 REPRODUCTIBILITY
---
Figure 2. Reproducible amplification. Amplification curves of 96 replicates of a synthetic cDNA sample run against an assay targeting GAPDH. Mean Ct is 12.4 with a standard deviation of 0.06 Ct.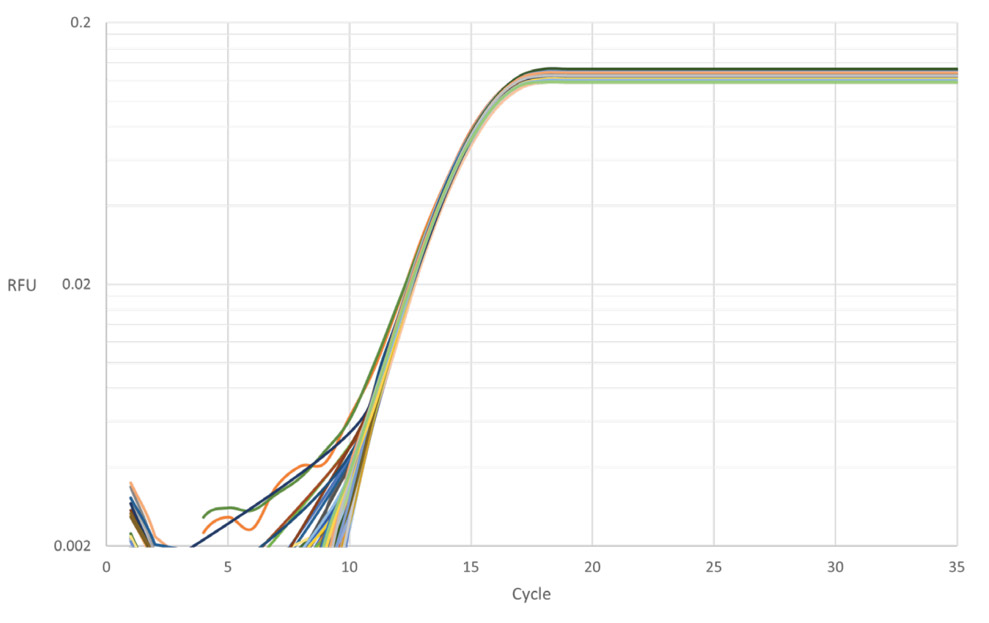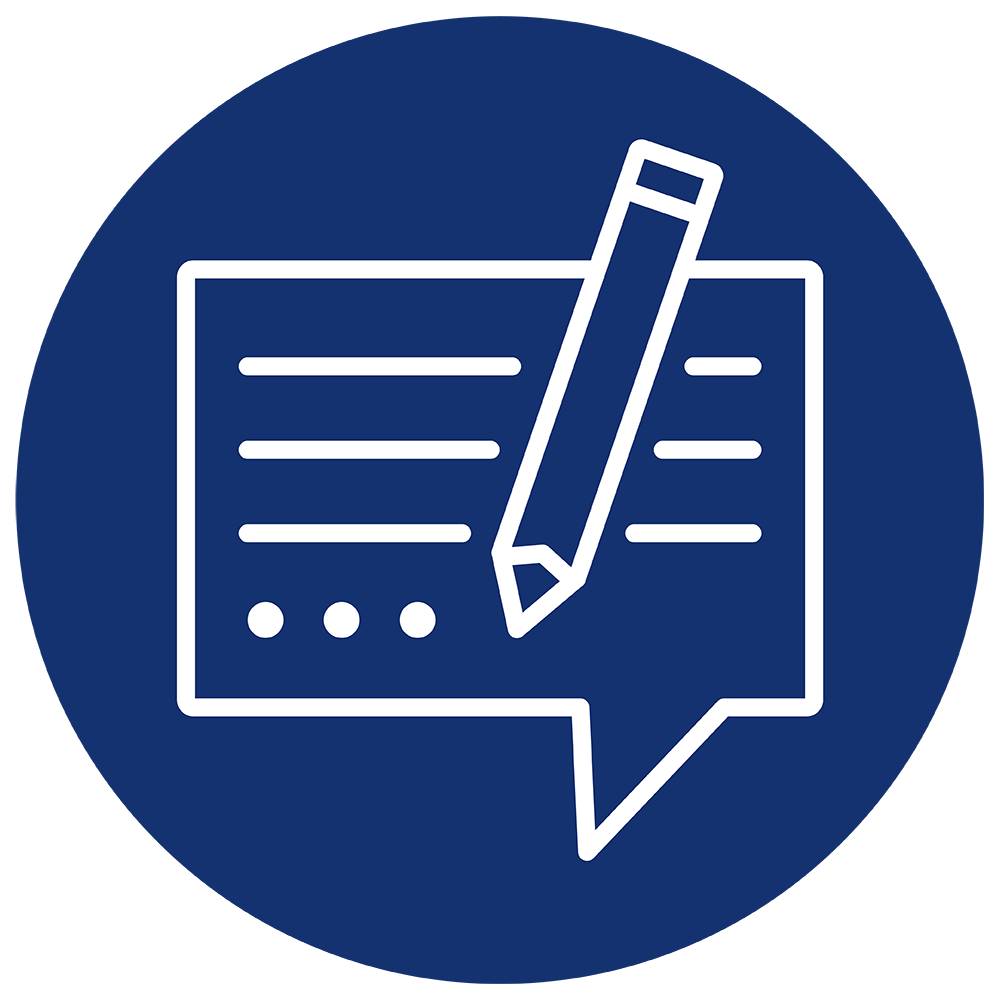 RELATED BLOG POSTS
---
Standard BioTools is pleased to announce that we're a My Green Lab Experimental Sponsor, reaffirming our commitment to sustainability.

Efficiency and flexibility are paramount when it comes to monitoring the immune system's response to infection – and keeping pace in every seasonality.
We've got you covered with Standard BioTools PRO Services.
Standard BioTools PRO Services are a comprehensive portfolio of solutions to help you maximize your investment in the X9 High-Throughput Genomics System, scale up productivity and empower your laboratory with greater access to professional resources.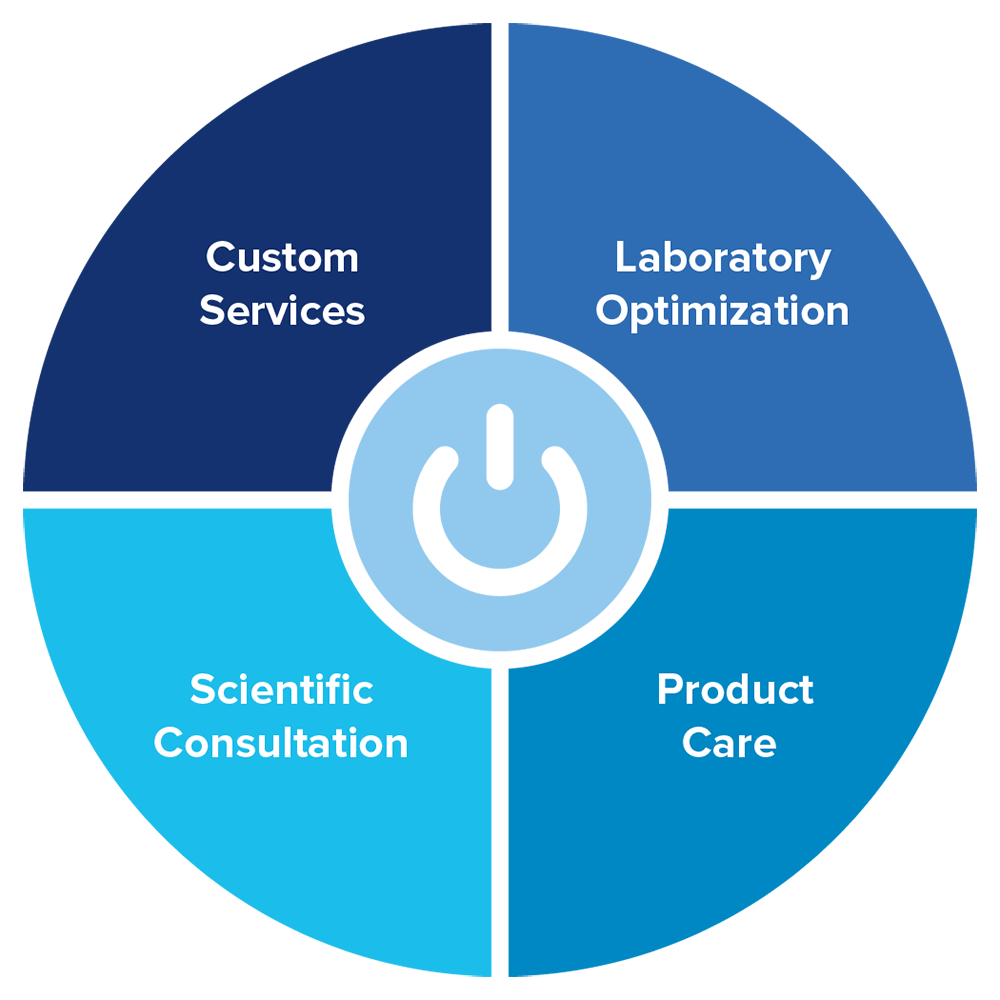 Complete the form below to get immediate access to this invaluable resource and to be contacted by a Standard BioTools representative for more information or a quote for the X9 System.
We are confident you will be just as excited as we are about X9. Provide your contact information below.
Unless explicitly and expressly stated otherwise, all products are provided for Research Use Only, not for use in diagnostic procedures. Find more information here.