Unleashing powerful automation for microfluidics-based real-time PCR
Easy implementation and setup of automated workflows that integrate the X9 System
As their research volumes increase, many laboratories need to integrate analytical workflow steps, such as real-time PCR processing, into automated setups. Automated solutions can simplify protocols through autonomous loading of plates or chips with minimal operator contribution, saving time, money and labor.
The X9™ System uses Standard BioTools™ proprietary integrated fluidic circuit (IFC) technology to support high-capacity genomic analysis, with the power to generate more than 46,000 actual results in an 8-hour shift. Sample and assay loading of IFCs can easily be converted or integrated into an automated workflow to gain greater efficiency for daily tasks.
Read the application note and technical note below to learn how you can simplify and accelerate your laboratory's high-throughput workflow with automated liquid handling solutions.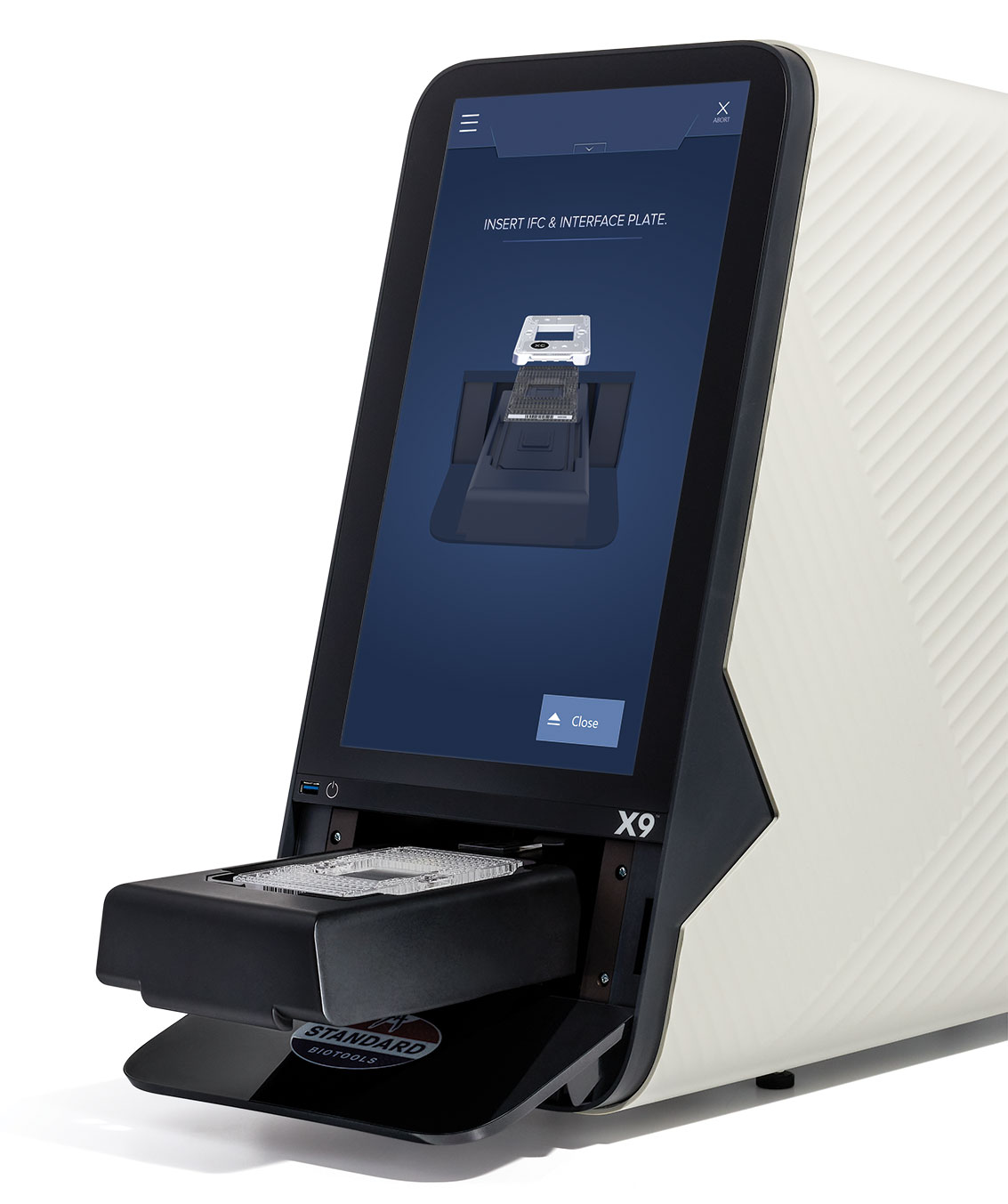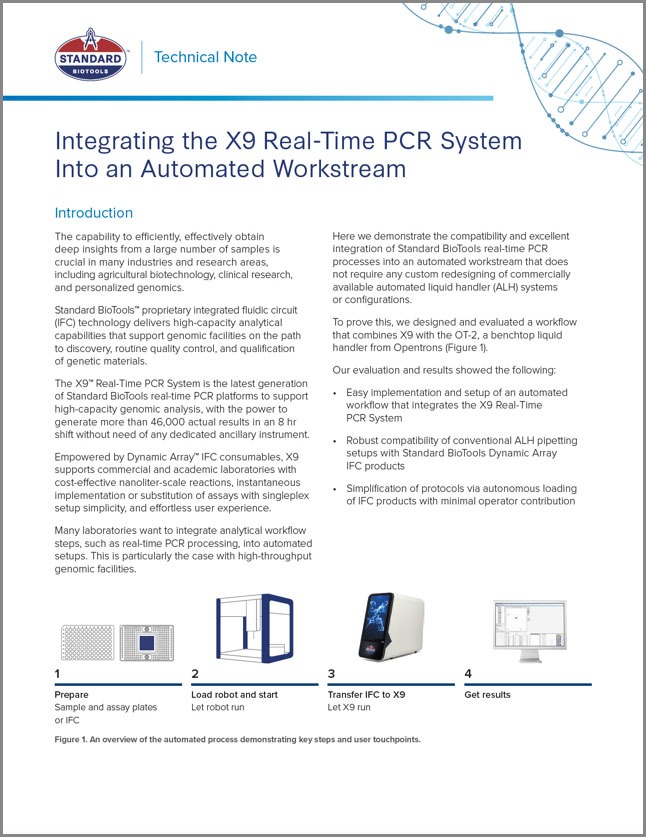 Integrating the X9 High-Throughput Genomics System Into an Automated Workstream
---
Streamline your lab's high-throughput performance by integrating the X9 System with automated liquid handlers to minimize pipetting steps and simplify sample loading. We demonstrate the compatibility of the Standard BioTools real-time PCR process for seamless integration into an automated workstream without the need to customize commercially available automated liquid handling systems or configurations.

Register to Read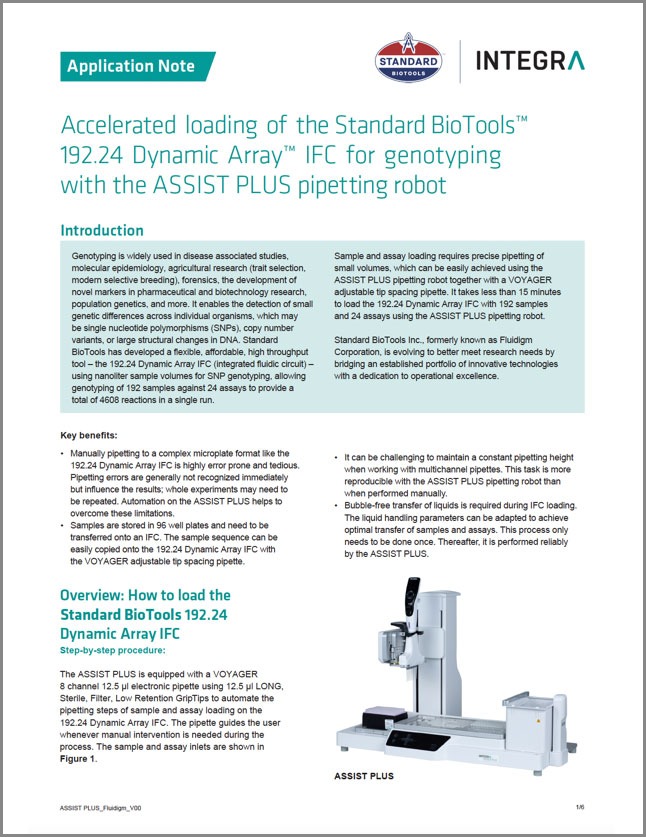 Accelerated Loading of the Standard BioTools 192.24 Dynamic Array™ IFC for Genotyping With the ASSIST PLUS Pipetting Robot
---
Manual pipetting into Standard BioTools IFCs can now be automated using the ASSIST PLUS pipetting robot. IFCs utilize nanoliter sample volumes for SNP genotyping of 192 samples against 24 assays to provide a total of 4,608 reactions in a single run. Precise pipetting of sample and assays using automation can greatly improve your lab's efficiency.

Register to Read
Please complete the information below to download the notes.
Unless explicitly and expressly stated otherwise, all products are provided for Research Use Only, not for use in diagnostic procedures. Find more information here.