Powerful, flexible tools to tackle public health challenges
Empower the generation of timely answers that can transform your research and position your laboratory as a center of excellence.

In our interconnected world, monitoring, investigating and controlling infectious diseases has become essential. Epidemics like Ebola and Zika demonstrate how pathogens often move undetected for some time before being diagnosed in a population: Ebola spread to three countries before it was officially reported in 2014, and Zika tore through the Americas for over a year before analyses revealed the virus in 2015. More recently, COVID-19's origins continue to be fiercely debated: In 2022, Science published an article claiming that a wholesale market was an early epicenter of the pandemic, but as of summer 2023, the source of COVID-19 remains unknown.
Outbreaks on a more local level also need to be monitored. Foodborne illnesses such as Salmonella and STEC (Shiga toxin-producing E. coli) and water-borne illnesses such as Giardia and Shigella present a threat to our health, too. DNA fingerprinting these bacteria and parasites can help detect, trace and ultimately prevent outbreaks of this nature.
All of this makes clear that public health surveillance systems need to continue evolving to meet the rapidly changing needs of the global population as well as the timely detection and tracking of outbreaks, which have proven to be unpredictable. Global warming, increasingly mobile human populations and growing urbanization have all contributed to a changing environment that ultimately requires agile, flexible surveillance tools.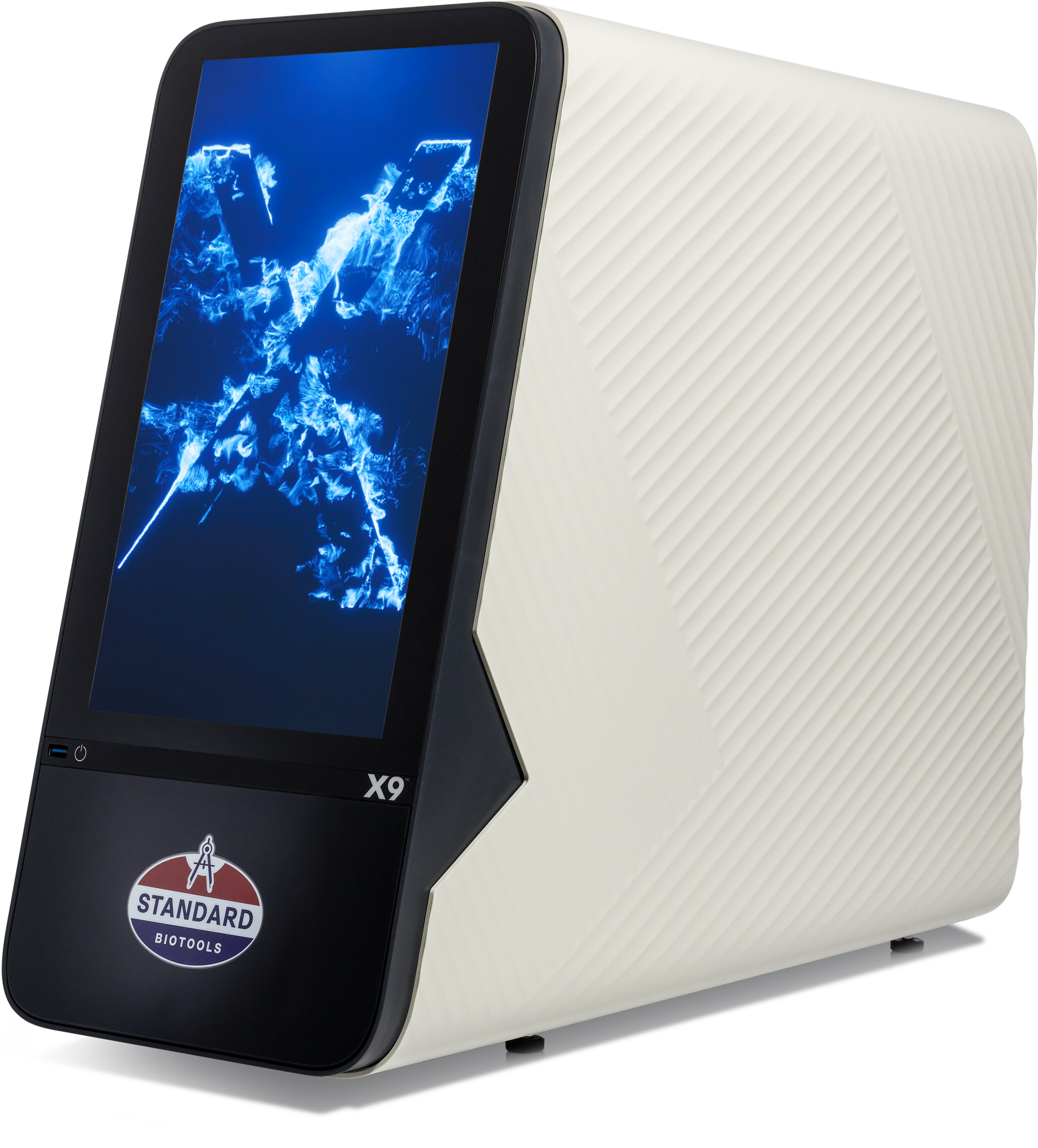 Standard BioTools™ microfluidics-based technologies facilitate pathogen detection and characterization thanks to flexibility in modifying assay targets to match evolving needs and the ability to identify multiple pathogens in one assay. The X9™ High-Throughput Genomics System delivers thousands of nanoliter-scale reactions in a single run. You can streamline real-time PCR workflows to generate up to 46,080 datapoints per 8-hour shift or produce up to 384 barcoded libraries per day for your NGS needs.
Our precision-manufactured integrated fluidic circuits (IFCs) support different configurations of samples and assays for a broad range of applications, allowing you to keep pace with evolving pathogens.
Add, remove or replace assays on demand because assays are not fixed ​or pre-spotted.​
Scale sample throughput without changing technologies.​
Analyze multiple pathogenic and control targets simultaneously to identify the source of diseases that share common symptoms.​
Enable automated, high-throughput workflows with rapid turnaround time.​
Empower the generation of timely answers that can transform your research and position your laboratory as a center of excellence.
Check out other blog posts
---
Unless explicitly and expressly stated otherwise, all products are provided for Research Use Only, not for use in diagnostic procedures. Find more information here.