Using high-parameter flow cytometry and tissue imaging to drive cardiology insights
Read on for a selection of publications that showcase the use of Standard BioTools technology in cardiovascular research.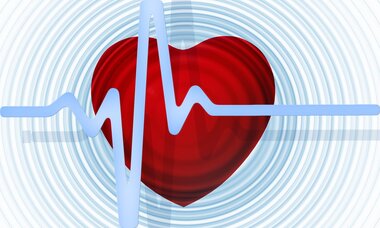 Cardiovascular disease, defined as a range of conditions that affect the heart and blood vessels, is the leading cause of death globally, taking an estimated 17.9 million lives each year. In the United States, one person dies every 33 seconds from cardiovascular disease, and about 695,000 people died from heart disease in 2021 – translating to 1 in every 5 deaths.
Truly understanding cardiovascular disease, and therefore mitigating its impact, requires technology that enables deep exploration of a complex cellular landscape. CyTOF® flow cytometry can provide a better understanding of inflammation pathways and susceptibility and resilience mechanisms, help with diagnosis and aid in the discovery of immunotherapies. And Imaging Mass Cytometry™, the only proven high-plex imaging technology with no autofluorescence, can assist in delivering clear insights that can help change how we study severe cardiological health threats.
Here are a few publications that showcase the use of Standard BioTools™ technology in cardiovascular research.
In an article in Cardiovascular Research, Bosmans et al. used CyTOF flow cytometry to detail the function of myeloid CD40 in atherosclerosis, which is known to shape the inflammatory response underlying plaque development. Analysis revealed that the absence of CD40 signaling in myeloid cells reduces atherosclerosis and limits systemic inflammation, meaning that macrophage-targeted inhibition of CD40 could potentially be a valuable therapeutic strategy in combatting atherosclerosis.
Shi et al. developed a new spatial analysis workflow for multiplex imaging data and applied it to IMC™ data determined from cardiac tissues. Analysis of organ pathology and pathophysiology necessitates a new approach to using IMC, elucidating the spatial relationships of intracellular markers from heterogeneous cells beyond their colocalization. IMC facilitates this type of research by allowing the simultaneous detection of multiple antigens in one tissue section. Results, published in Acta Physiologica, determined that the image-based quantitative protocol provided potential molecular pathways responsible for neutrophil-mediated damage post-myocardial infarction.
In a Frontiers in Immunology article, Kumar et al. used CyTOF flow cytometry to study the immunome of heart failure patients. The team's results showed that pro-inflammatory innate lymphoid and myeloid cells showed altered intercellular communication in the immune cell network of heart failure patients compared with the immune cell network of healthy controls. The researchers also identified inflammatory subsets expanded specifically in heart failure with preserved ejection fraction.

We are proud to provide platforms that can help you address your cardiovascular research questions and lead to new insights in your discovery or translational work.
See more publications featuring cardiovascular research using Standard BioTools technology.
Check out other blog posts
---
Unless explicitly and expressly stated otherwise, all products are provided for Research Use Only, not for use in diagnostic procedures. Find more information here.