Implementing microfluidics in any lab
No matter what laboratory you work in, using technology that streamlines your processes and saves resources is a crucial part of your success.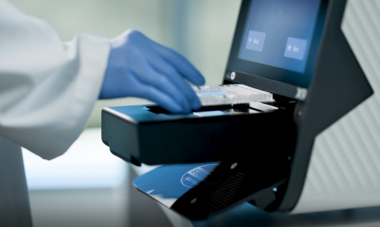 What can microfluidics, and the X9™ High-Throughput Genomics System, do for you?
Microfluidics technology lets you perform experiments at a scale that's just not possible using traditional benchtop techniques, with a greater precision than you can get with standard pipettes, plates and liquid handlers. The nanoscale that microfluidic circuits operate within offers extraordinarily sensitive liquid-handling capabilities, allowing manipulation of the smallest volumes and high density, parallel architecture that increases the throughput of assays for more thorough characterization of heterogeneous systems.
But it's not just about microfluidics, it's what you can do with it.
Because of the smaller scale and computational aspect of the instrument that processes a microfluidic circuit, one system can be made to do multiple things.
No matter what kind or size of laboratory you work in, using technology that streamlines your processes and saves precious resources is a crucial part of your success. But how can you tell which instrument is most worth your time and money and will best integrate into your workspace?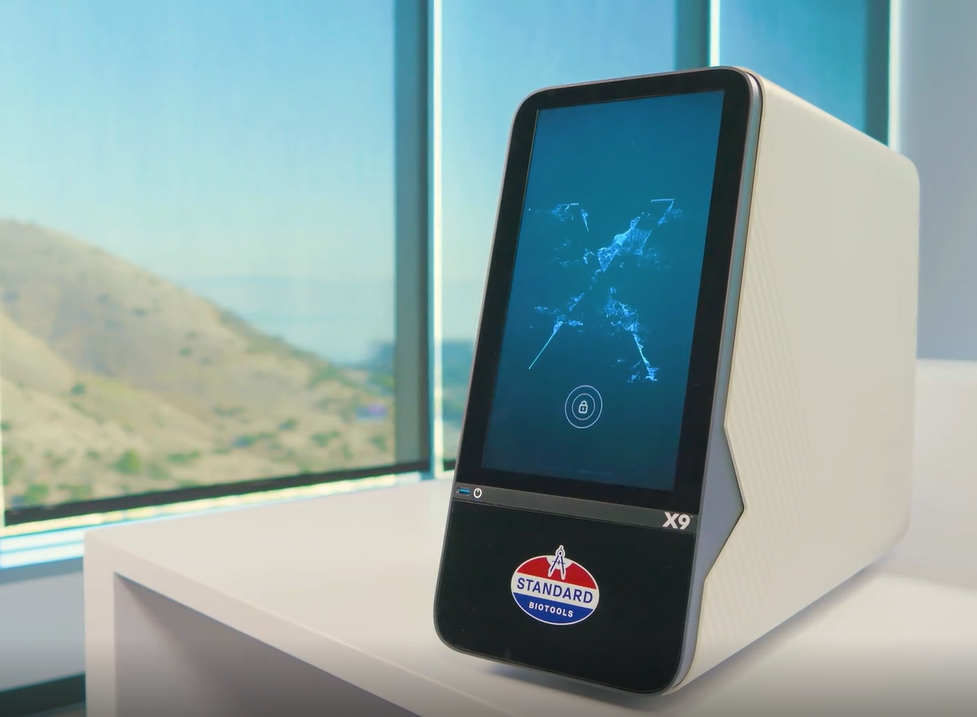 Here's how Standard BioTools™ microfluidics tools and technology can fit into any lab.
SPACE
It can be difficult to find a home for big, unwieldy instruments in a busy lab where space is at a premium; smaller, sleeker solutions provide more flexibility. Our newest microfluidics product offering, the X9 High-Throughput Genomics System, is only about 25 inches deep, 10 inches wide and 21 inches high. (For reference, that width is less than the size of most laptops!) Its compact size means it can easily fit on most lab benches without the need to adjust shelves.
Resources
Most conventional PCR-based workflows are conducted in 96-well plates, with one sample loaded per well. Our integrated fluidic circuits, or IFCs, automate reaction assembly using nanoliter volumes. Because each sample is interrogated with every assay or pool of primers, you're able to produce thousands of PCR reactions from a single instrument run, in some cases the equivalent of almost 100 separate 96-well plates. And using fewer resources means greater protection against supply-chain disruptions: Even in the face of shortages, your lab is protected.
Flexibility
Being able to run numerous applications on a single system eliminates the need for multiple platforms. The X9 System allows you to run real-time PCR and next-generation library preparation on just one platform. Integrated programs produce NGS libraries in approximately eight hours and real-time PCR data in as little as two hours. Assay panels can be designed for genotyping, gene expression and even for NGS library preparation resulting in thousands of amplicons per sample.
TIME
In the face of staffing and training challenges, laboratories are looking to streamline workflows and maximize staff. The X9 System's easy walk-away automation reduces operator hands-on time, in some cases to under 30 minutes. The large touchscreen, intuitive navigation and clean user interface all make for easy setup and assay runs with minimal training.
Big or small, your laboratory deserves an instrument that will make the best use of your time and resources. Standard BioTools offers ground-breaking microfluidics technology with the added benefits of cost savings, ease of use and standardization.
Check out other blog posts
---
Unless explicitly and expressly stated otherwise, all products are provided for Research Use Only, not for use in diagnostic procedures. Find more information here.