IMC Trending Topics and Publications
You want to get the most out of your precious samples, to answer complex questions through deep interrogation and analysis of relevant data, to understand the role of spatial biology in health and disease and to publish and showcase your research results.
The Power of IMC                               
---
Learn how Imaging Mass Cytometry™ (IMC™) is used as a vital spatial biology tool.

IMC Publications and Posters
---
Find current IMC bibliographies and posters, read the new FAS Favorite in publications, view charts that demonstrate the published use of IMC.
The Power of IMC
­­Subcellular resolution: allows accurate and quantifiable phenotyping and cell function assessment


No autofluorescence: reliable results when working with highly autofluorescent tissues like lung, gut, brain and skin


No time-consuming cyclic protocols: high-plex protein detection from formalin-fixed, paraffin-embedded or frozen tissue sections


Proven: hundreds of hands-on users and more than 130 peer-review published references
IMC Trending Topics Articles
These articles cover the latest research and publications involving IMC, exploring topics such as immune landscape investigation, biomarker discovery and methods associated with therapeutics development.
Immuno-oncology TRENDING topics ARTICLE

---

Immuno-oncology is a burgeoning field with many promising approaches to improving a patient's outcome through immunotherapy. IMC has been influential in understanding underlying mechanisms of immune response and in developing strategies for new treatments.
IMC Trending Topics Toolbox
Recommended resources grouped to provide you with knowledge, ideas and tips on selected topics.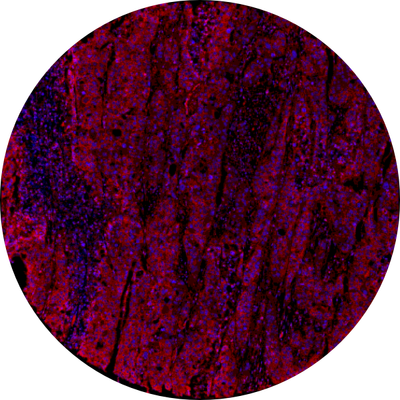 Robust cell segmentation is essential for high-plex image analysis. The resources below address key cell segmentation challenges. They also help if you are unfamiliar with the general why and how of cell segmentation. Included is information about the Maxpar® IMC Cell Segmentation Kit, which facilitates an end-to-end workflow for single-cell data analytics and is an important first step to improve high-plex cell segmentation regardless of which pipeline is used.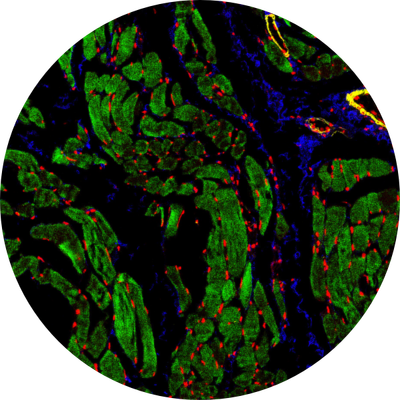 Staining for tissue imaging on the Hyperion™ Imaging System is similar to standard immunohistochemistry techniques in terms of tissue collection, tissue processing and the staining itself. Optimized staining is important in order to carry out extensive characterization of the tissue microenvironment. There are numerous examples of panels of up to 40 markers described for formalin-fixed, paraffin-embedded (FFPE) human tumor sections, and a protocol for frozen tissue sections is also available.
Featured NEWS
IMC Trending Topics News
Check this feature regularly to see a current selection of exciting news and stories about researchers who are using IMC to make an impact.
DECEMBER 2022
---
Congratulations to the five Canadian cancer research teams that won the 2022 Terry Fox New Frontiers Program Project Grant competition! The teams will be able to expand their research into key areas of cancer treatment.
One of the longstanding award holders, a team led by Dr. Christian Steidl, head of lymphoid cancer research at BC Cancer, continues its groundbreaking research using novel technologies, including single-cell sequencing and Imaging Mass Cytometry™, to describe changes in tumors, cell by cell, and visualize the altered micro-architecture of lymph nodes.
"I am optimistic in saying with the depth and breadth of information we can derive from these samples, we can build complete models of how lymphoma evolves, and we can translate these results into novel therapies to obtain higher cure rates and fewer side effects for patients," Steidl said in a press release.
NOVEMBER 2022
---
At the American Society of Nephrology Kidney Week in November, Lloyd Cantley, MD, Professor, Vice Chair of Research and Co-Director of Education, Yale Center for Clinical Investigation, presented Spatial Analysis of the Kidney: Imaging Mass Cytometry of the Human Kidney. The meeting brings together kidney professionals from around the globe to exchange new research findings, learn about the latest clinical and scientific advances in the field and engage in exciting discussion with leading international experts.
The Bodenmiller Lab released the newest versions of their imcdatasets, cytomapper and imcRtools RStats packages on Bioconductor. These packages form a software suite to analyze and visualize highly multiplexed imaging data. The imcdatasets package provides direct access to publicly available Imaging Mass Cytometry datasets. The cytomapper package allows the visualization of multichannel image composites and maps single-cell information to segmentation masks. The imcRtools package provides spatial single-cell analysis approaches to characterize tissue structures and cell interactions.
OCTOBER 2022
---
The Black in Cancer Conference was held in collaboration with Cancer Research UK, showcasing new findings from cancer researchers around the world and including tools to model single-cell biology data from technologies like Imaging Mass Cytometry.
SEPTEMBER 2022
---
An Imaging Mass Cytometry workshop kicked off Spatial Biology US, a meeting for those integrating spatial biology and multi-omics approaches into their research. Presenters discussed the latest advancements in applying spatial data to garner deeper insights and overcoming key analysis challenges.
FAS Favorite
Check in regularly to see a featured publication recommendation from one of our expert FAS team members.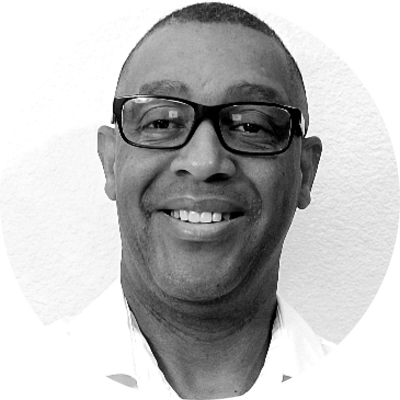 MAY | JUNE
---
Wendell Smith, Senior Field Applications Scientist: Proteomics, recommends a Frontiers in Immunology publication by N. Ung et al., "Adaptation of Imaging Mass Cytometry to explore the single cell alloimmune landscape of liver transplant rejection."
Principal Investigator: Juliet Emamaullee, MD, PhD, FRCSC, FACS, attending physician and assistant professor of clinical surgery from the surgery department at Keck School of Medicine of USC.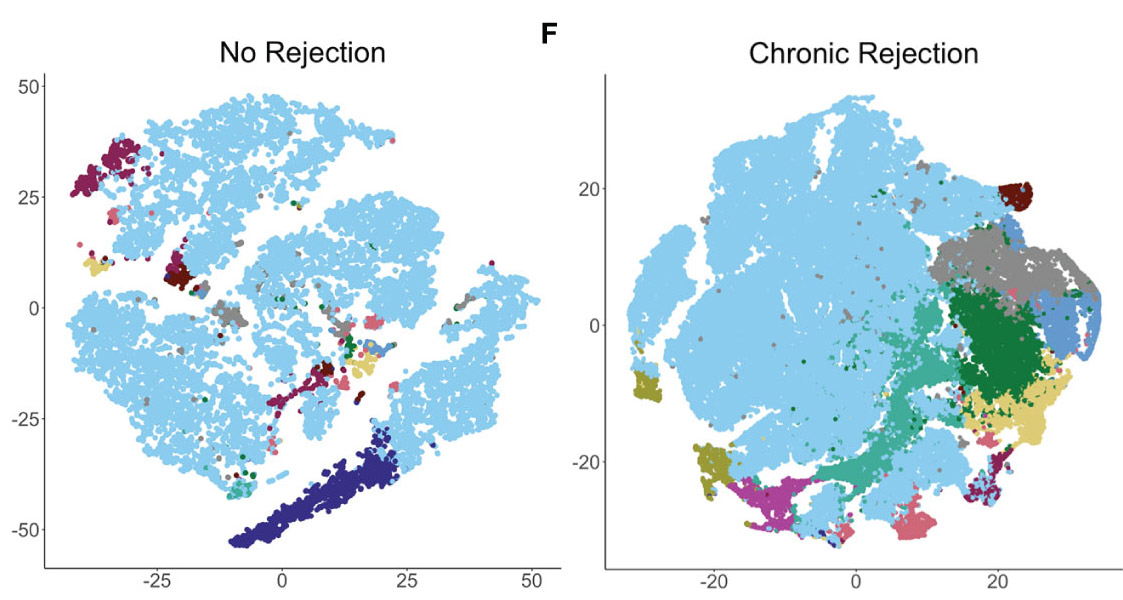 Why Wendell recommends this publication: "I like this paper because it highlights our technology in a new area for Standard BioTools concerning our IMC platform: organ transplant rejection. This is an area of extreme importance both clinically and scientifically. The publication specifically utilizes our IMC technology to investigate the alloimmune microenvironment at a single-cell resolution during clinical rejection episodes.
What is also interesting about this paper is it was the first publication that I am aware of that utilized a set IMC panel that I helped design for the Children's Hospital Los Angeles (CHLA) imaging core. The authors used this panel to characterize the immune landscape of chronic rejection (CR) in clinical tissue samples obtained from liver transplant recipients. This demonstrates how well a validated panel can work if cores choose to establish an appropriately validated panel."
IMC Publications
Join the hundreds of researchers gaining deep spatial insights using Imaging Mass Cytometry.
Get the complete IMC bibliography now, with over 130 peer-reviewed publications.
See more than 130 Publications
More than 50 publications highlight the use of high-plex imaging by IMC to investigate the spatial biology of the complex tumor microenvironment and its role in furthering cancer and immuno-oncology research.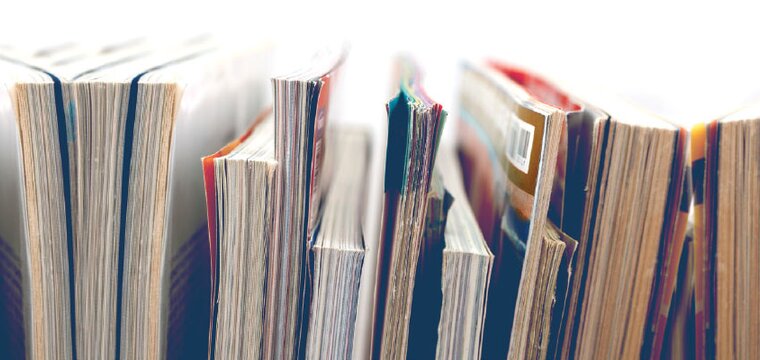 IMC Posters
Learn more technical details about IMC by viewing some of our recently presented posters.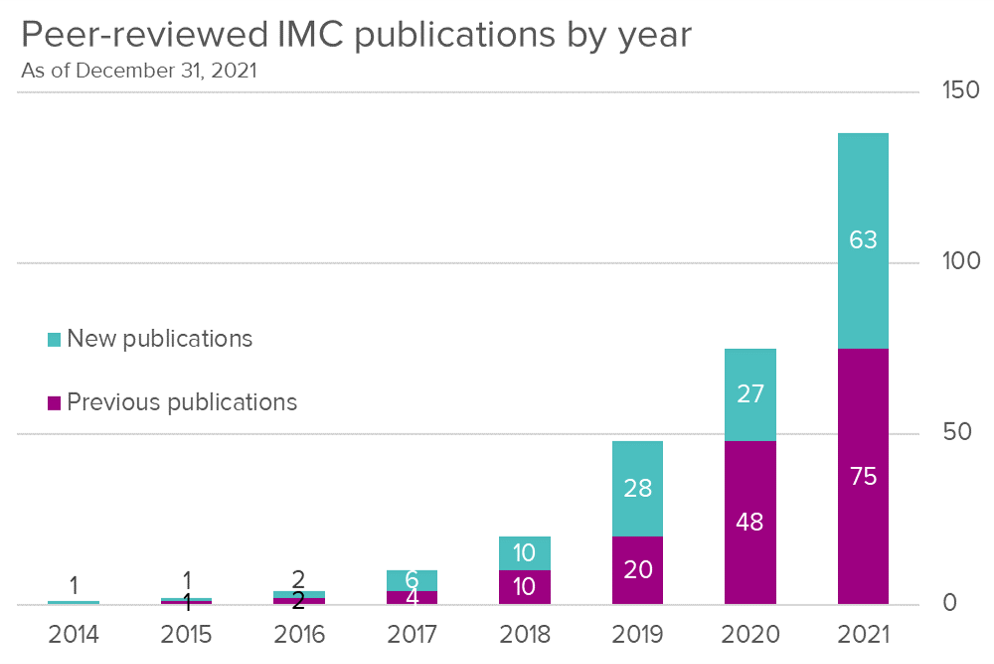 As of December 31, 2021, there are 138 total peer-reviewed publications for IMC, with 63 from 2021, more than double the number added in 2020.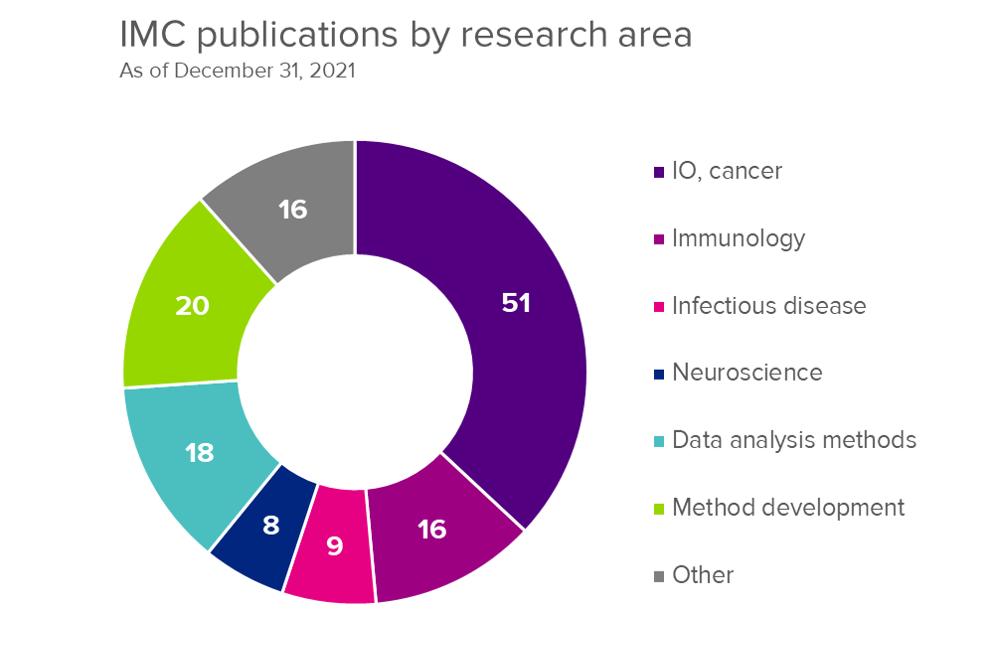 Immuno-oncology and cancer were the leading category with 37% of IMC publications in this research area. In addition to IMC being used in a wide range of applications, significant work has been done to develop methods and data analysis approaches.
Unless explicitly and expressly stated otherwise, all products are provided for Research Use Only, not for use in diagnostic procedures. Find more information here.