Invest in Automation to Save Money in the Long Run
Where should managers put their focus to ensure their labs run smoothly? Learn about a new metric that can help improve lab efficiencies and cost savings for years to come.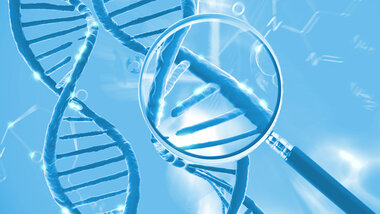 For core lab directors, your most precious and expensive resource likely leaves the lab at the end of every day—your staff.
In order to reduce overhead and save money, core labs should focus on a new metric popular in startup companies. It's known as revenue per employee. If your average revenue per employee is lower than your expense, then you can focus on maximizing ways to increase that revenue by implementing processes that make your employees more productive. One such example is to invest in automation solutions to get the most out of your labor costs.
As one example, customers who have implemented the Advanta™ RNA-Seq NGS Library Prep Kit together with the Juno™ system can perform cost-efficient NGS library prep due to reduced reagent expenses and lowered labor costs.
In comparison to standard manual processing, the automated library prep method can save almost $200,000 USD for the preparation of 5,000 RNA-seq libraries. In addition, the intuitive interface and streamlined operations of Juno mean labs are able to minimize time spent by staff in preparing libraries.
Because the majority of the processing steps are automated, the hands-on time for library preparation is significantly reduced and requires less-skilled operators. This latter benefit also helps to ease the burden of training new people when lab staff turns over. Lastly, by investing in quality instrumentation such as Juno, you will have lab automation that is built to last, thereby improving lab efficiencies and cost savings for years to come.
Check out other blog posts
Steve Kain, PhD, MBA, combines his scientific knowledge with commercial experience in genomics, cell biology, drug discovery, next-generation DNA sequencing and botanical science and testing services.
---
Unless explicitly and expressly stated otherwise, all products are provided for Research Use Only, not for use in diagnostic procedures. Find more information here.