Get data from 100+ samples a week
Use the power of Imaging Mass Cytometry™ (IMC™) to explore complex spatial relationships in the tissue and tumor microenvironment to gain new translational insights. Simultaneously examine 40-plus markers at subcellular resolution without spectral overlap or background autofluorescence.
The trusted high-plex imaging system for discovery and translational researchers just got faster.
Contact me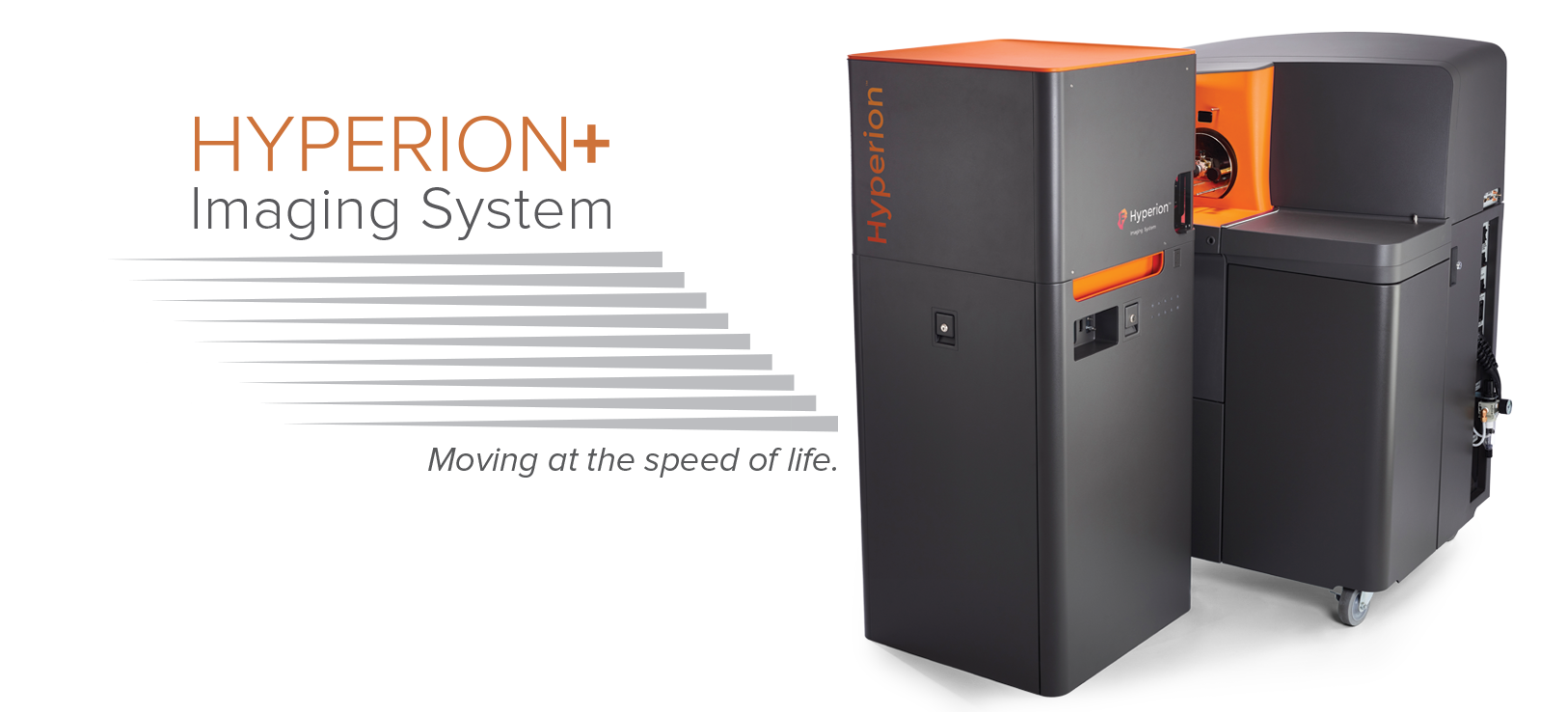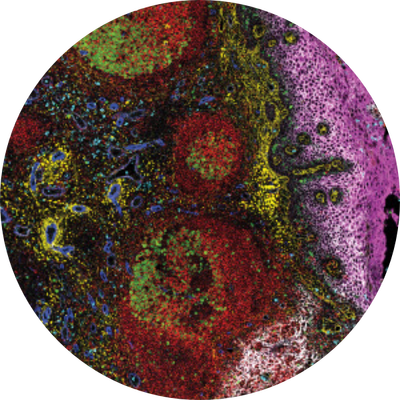 Accelerate your time to insights
Here's what you'll get with the Hyperion™+ Imaging System:
Scan up to 100 samples per week
Process 140 x 1 mm

2

tissue microarrays in just over 5 days
Efficient stain-image-analyze workflow and hands-free acquisition
No autofluorescence
Reliable, quantitative single-cell data
Proven technology with over 200 IMC publications
Hear more about the Hyperion+™ Imaging System
Animated launch video
Global launch announcement video
What can the Hyperion+ Imaging System do for you?
Advance the return on your investment with up to 10x the cost savings compared with immunohistochemistry for more than 8 markers, using a simple stain-image-analyze workflow in contrast to complicated cyclic immunofluorescence or digital profiling approaches.

Enable your team to perform immunotherapy evaluation with the most proven single-scan approach for 40-plus targets. Get results even faster than before with this industry-leading platform, generating data with no autofluorescence and no need for multiple staining and imaging cycles that limit throughput.
Accelerate research decisions by quantitatively assessing more than 100 samples per week, using the standard metal-labeled antibodies demonstrated in over 150 IMC publications. The Hyperion+ Imaging System gives you the same powerful data as the first-generation system in half the time and an improvement of up to 1.6x on limit of detection.
---
I'd like to explore how I can start to rapidly answer important biological questions and uncover unprecedented insights with IMC and the Hyperion+ Imaging System.
Unless explicitly and expressly stated otherwise, all products are provided for Research Use Only, not for use in diagnostic procedures. Find more information here.