IMC Trending Topics in Immuno-Oncology
Immuno-oncology is a burgeoning field with many promising approaches to improving a patient's outcome through immunotherapy. Imaging Mass Cytometry™ (IMC™) has been influential in understanding underlying mechanisms of immune response and in developing strategies for new treatments.
Learn about the growing trend for Imaging Mass Cytometry from IMC Trending Topics and publications. Get tips on staining, learn about performing cell segmentation, download the current IMC bibliography and more.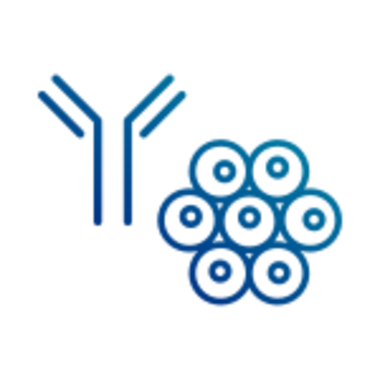 The IMC Trending Topics in Immuno-oncology article covers the latest research and past publications using IMC to explore the tumor-immune landscape, biomarker discovery and methods associated with therapeutics development.
Please see some examples below and download the full article to browse all related publication reviews.
---
These notable examples of cancer research using IMC demonstrate its use in gaining a better understanding of the tumor immune landscape.
Publication highlight: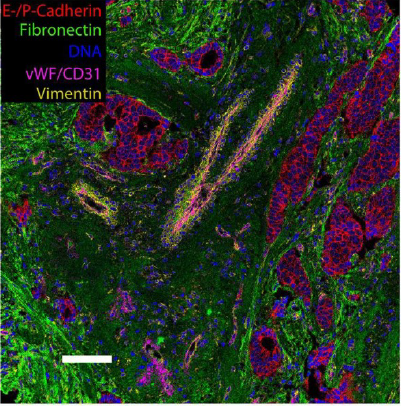 A team at the University of Zurich used IMC to simultaneously quantify 35 biomarkers, resulting in 720 high-dimensional pathology images of tumor tissue from 352 patients with breast cancer. The findings show multicellular features of the tumor microenvironment and novel subgroups of breast cancer associated with distinct clinical outcomes, with the potential to inform patient-specific diagnosis.
IMC offers a novel approach to biomarker discovery, enabled by multiplex analysis of 8 to 40 markers simultaneously.
Publication highlight:
Biomarker discovery by IMC revealed significant association of 12 markers for progression-free survival and 7 markers for overall survival in patients with metastatic melanoma who received immunotherapy. A team from the Yale School of Medicine developed a newly designed analysis workflow using IMC and automated quantitative analysis software to find indicative factors of treatment response.
IMC has been instrumental in identifying immune escape mechanisms and developing strategies to increase the effectiveness of checkpoint blockade therapies.
Publication highlight: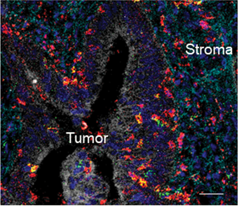 Scientists at the National Cancer Center in Japan used IMC to examine the immune status of the tumor microenvironment (TME) in biliary tract cancer (BTC). Their findings show that tumor-infiltrating PD-1+CD8+ T cells were localized adjacent to tumor cells versus in the stroma of the TME. The team observed higher PD-1 expression by tumor-infiltrating CD8+ T cells in smaller tumors, indicating a sensitivity to PD-1 blockade, while large tumors became resistant. This data marks the potential application of PD-1 blockade therapy for early-stage BTC.
Learn how Maxpar® IMC Panel Kits for detection of human tumor-infiltrating lymphocytes, immune activation and tissue architecture provide researchers with a richer, more insightful understanding of the cancer related processes in the tumor microenvironment.
Unless explicitly and expressly stated otherwise, all products are provided for Research Use Only, not for use in diagnostic procedures. Find more information here.