Maxpar Pathsetter

Maxpar Pathsetter for CyTOF data
Automated single-cell analysis and reporting
Maxpar® Pathsetter™ is a fully automated reporting and data analysis solution that automatically identifies 37 immune cell types in FCS files from samples processed with the Maxpar Direct™ Immune Profiling System.
Developed using probability state modeling, a proven high-parameter analytic approach, the software eliminates the variability of manual gating and provides an efficient and reliable solution for data analysis in longitudinal and multi-site studies.
No more waiting for results—just click a button and go.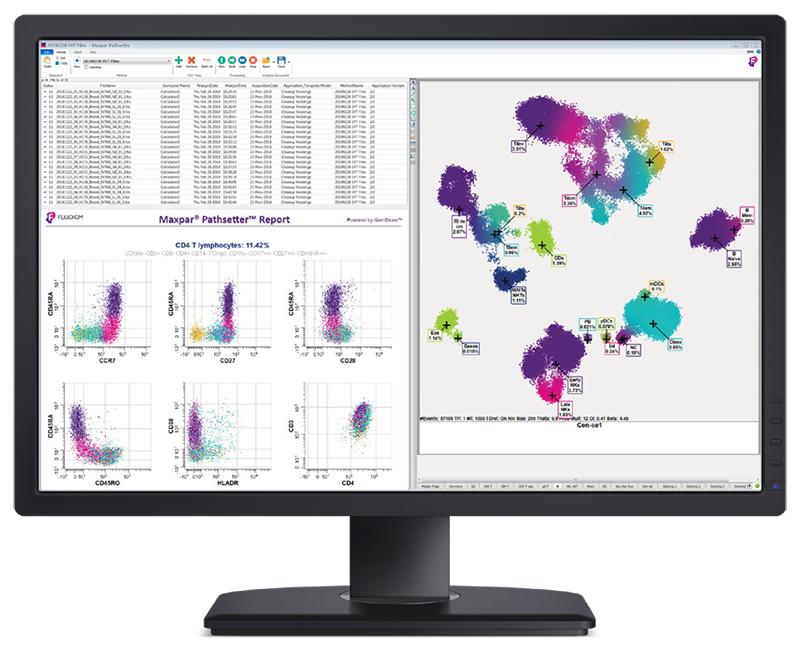 With Maxpar Pathsetter you can get all this and more in as little as 5 minutes:
Automated selection and enumeration of single viable cells
Staining quality assessment for all 30 markers in each sample
2D dot plots and overlay plots (probability state modeling readout) for each population
A high-dimensional Cen-se′™ (next-gen t-SNE) map of identified populations
A report summary for each population, with cell number, percent of total cells and percent of parent population
A QC metrics report for acquisition and modeling quality
Fast
Go from FCS file to high-parameter analytic report in as little as 5 minutes.
Reliable
Obtain analysis results independent of user proficiency and manual gating bias.
Flexible
Add markers and build a custom, automated data analysis model.
Maxpar Pathsetter analytic report
Intra-assay repeatability refers to the precision of the assay within the run, demonstrating the reliability of the results obtained with the same lot and instrument.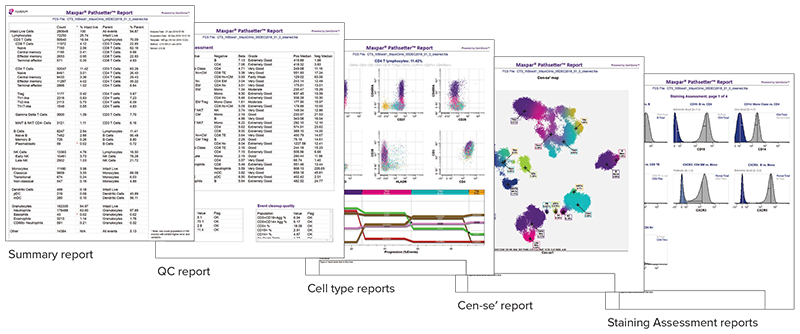 Figure 1. The Maxpar Pathsetter analytic report
Representative Pathsetter report pages (left to right): summary report showing all population statistics; QC report with staining assessments and performance alerts; cell type reports with associated plots; Cen-se′ report with a map of selected populations, color-coded, labeled and quantified; Staining Assessment review reports with histograms for all markers
Contact Us
Complete the form below to receive a 30-day trial of Maxpar Pathsetter.
Unless explicitly and expressly stated otherwise, all products are provided for Research Use Only, not for use in diagnostic procedures. Find more information here.