CopyCount-CNV

Convert qPCR data from Biomark to absolute quantification and DNA copy number
The cloud-based software analyzes raw fluorescence qPCR data from Biomark™ HD to determine absolute quantification and provide DNA copy number results. Applications include transgene copy number, event-sorting data analysis and seed zygosity determination.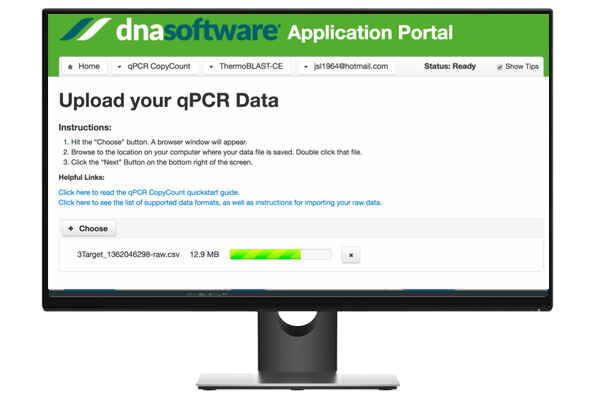 Accurate
Turns every qPCR reaction into an absolute copy number determination with accuracy and precision
Saves space
Makes more space available for processing samples by reducing replicate requirements and eliminating the need for a standard curve
Simple
Reports the number of DNA molecules at cycle zero without the complexity of interpreting Cq values
Each license supports one year of use from the date of activation. Order through your Standard BioTools™ account representative.
Part Number: 101-7966
Current version: v2.1.9.2
CopyCount-CNV™ was developed and manufactured by DNA Software and is distributed by Standard BioTools for use with Biomark.
Unless explicitly and expressly stated otherwise, all products are provided for Research Use Only, not for use in diagnostic procedures. Find more information here.