Mass Cytometry
Driving groundbreaking insights at the single-cell level, millions of times
Mass cytometry, powered by CyTOF® technology, is the world's most advanced cytometric platform. It has opened new doors to discovery and clinical research by empowering investigators to interrogate more than 50 markers simultaneously on millions of individual cells. Join the hundreds who have reimagined cytometry with CyTOF to unveil new cell types, functions and biomarkers in immunology, cancer, infectious disease and more.
PUBLICATIONS TRENDING NOW
Explore these compilations of recent mass cytometry publications focused on specific areas of investigation.

Webinars
Watch more mass cytometry videos and webinars.
Single-Cell Immune Profiling Can Help Resolve Tumor Microenvironment Complexities | GEN

Katie Vowell, PhD
Principal Investigator – Immunology, GlaxoSmithKline
Mass Cytometry for Precision Medicine | Petter Brodin, MD, PhD

Petter Brodin, MD, PhD
Associate Professor of Immunology, Imperial College London, Karolinska Institute
Director, SciLifeLab Mass Cytometry Facility
Bring efficiency and reproducibility to biomarker discovery and immunophenotyping studies: CyTOF XT™

Philip Hobson, PhD
Deputy Manager, Flow Cytometry Science and Technology Platform, The Francis Crick Institute
Events
Join us for one of our upcoming events or watch on demand.
Dec 05 - Dec 08
Location
BSI (British Society for Immunology) Congress in Liverpool, England
Dec 07 - Dec 08
Location
Digital Pathology & AI Congress in London, England
Dec 08
Virtual
IMC Forum: Considerations for High-Plex Imaging Data Analysis Session II
Dec 14
Webinar
Scientist in the Spotlight - Samarth Mathur, Ecology and Organismal Biology Department at Ohio State University
Jan 05 - Jan 06
Physical-and-Virtual
Flow Cytometry Facilities Meeting 2023 in London, UK
Jan 13 - Jan 18
Location
PAG 30 (Plant and Animal Genome Conference) in San Diego, CA
Jan 19 - Jan 20
Location
DRFZ (German Rheumatism Research Centre) 6th German Mass Cytometry User Forum in Berlin, Germany
Feb 01 - Feb 03
Location
3rd Swiss Cytometry Meeting in Zürich, Switzerland
Mar 05 - Mar 10
Location
DGfI Spring School on Immunology in Ettal, Bavaria
Mar 07 - Mar 09
Location
GPZ/GPW (Working Group Seed Science and Certification) & VDLUFA (Section IV Seeds) Seed Symposium 2023 in Nossen, Germany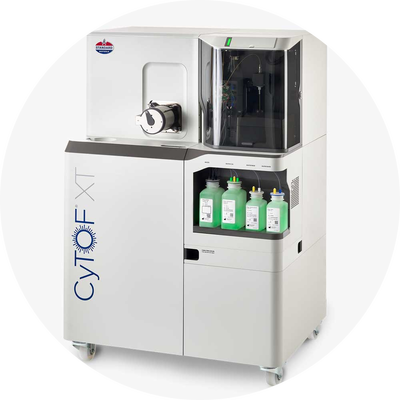 No CyTOF? No problem!
We can help you convert your fluorescence panel and find a service provider.
Unless explicitly and expressly stated otherwise, all products are provided for Research Use Only, not for use in diagnostic procedures. Find more information here.