C1
Characterize selected cell populations with high molecular detection sensitivity using a broad menu of multi-omic single-cell assays.
The world's first automated solution for single-cell genomics research continues to break new ground, now offering even greater capabilities. C1™ lets you prepare single-cell templates for mRNA sequencing, DNA sequencing, epigenetics or microRNA expression.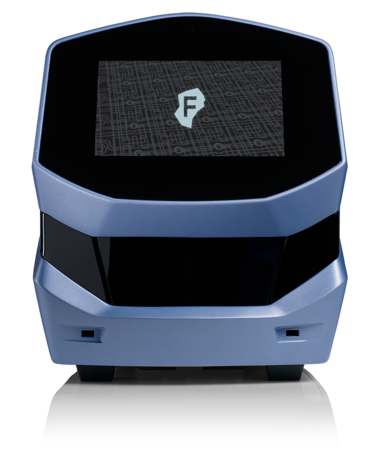 Technology
The innovative C1 system carefully isolates single cells into individual reaction chambers in the exclusive Standard BioTools™ integrated fluidic circuit (IFC). The optically clear IFC lets you automatically stain captured cells and examine them by microscopy for viability, surface markers or reporter genes. After staining, cells are automatically lysed and template is quickly prepared for qPCR or sequencing analysis—all in as little as four hours.
Workflow
1

Prime
Prime the C1 IFC in preparation for sample transfer.
2

Capture
Insert the IFC into C1 to automatically isolate up to 800 individual cells to separate reaction chambers.
3
Stain
Label each cell and microscopically image the IFC to confirm cell count, viability or phenotype.
4

Lyse
Reinsert the IFC into C1 to lyse each cell for amplification.
5

Amplify
Magnify each cell's RNA or DNA content for sequencing or qPCR detection.
6

Harvest
Collect product from the C1 outlet.
C1 mRNA Seq HT Demultiplex Script
The C1™ mRNA Sequencing High Throughput Demultiplexer Perl script application programming interface (API) allows automatic demultiplexing of individual single-cell samples from each column using th...
C1 System Software
The C1™ system supports DNA sequencing, mRNA sequencing, targeted gene expression, miRNA analysis and additional applications through the C1 Open App™ IFC (integrated fluidic circuit). Download the...
Script Builder Software
C1™ Script Builder™ allows you to create innovative single-cell applications to deeply explore cellular heterogeneity and the functional attributes of every cell population. Download the latest ver...
Script Hub
Script Hub™ is your central source for C1™ methods and applications. Get access to scripts and other applications developed by Fluidigm and the C1 community, including epigenetics, mRNA sequencing,...
Singular Analysis Toolset Software
An innovative, open-source solution for analyzing and visualizing data, the Singular™ Analysis Toolset offers powerful methods for identifying gene expression and mutation patterns at the single-ce...
Software
Achieve the precise, repeatable results your research demands.
VIEW ALL
Support
A critical success factor when adopting high-performance technology is acquiring the proficiency and support necessary to accelerate your research and discovery initiatives. Standard BioTools PRO Services are a comprehensive portfolio of solutions to help you maximize your investment, scale up productivity and empower your laboratory with greater access to professional resources.
Unless explicitly and expressly stated otherwise, all products are provided for Research Use Only, not for use in diagnostic procedures. Find more information here.