Sample Barcoding
High-Plex. High-Throughput.
Sample multiplexing with Maxpar® cell barcoding reagents for CyTOF®
Sample-specific cell barcoding for simplified workflows
and improved staining consistency
Scalable: Combine 35-plus samples at once to run larger experiments.
Flexible: Integrate barcodes with CyTOF panels without compromising
panel size.
Powerful: Improve data quality and streamline workflows.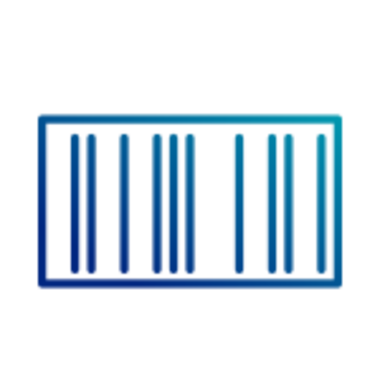 Sample barcoding has been used in flow cytometry workflows for many years. The process tags each cell in a given sample with a unique identifier, enabling sample multiplexing for improved workflows and enhanced data quality.
Only CyTOF technology enables barcoding workflows for 35 or more samples stained with high-parameter panels of 30 or more markers, providing unique value for use of mass cytometry in translational and clinical research studies.
Use sample barcoding to achieve higher throughput for scaled-up experiments and reduce batch variability, providing even greater data consistency for large studies.
How barcoding works
Barcoding methods
| | | |
| --- | --- | --- |
| | Palladium-Based Barcoding | Live-Cell Barcoding |
| Product | | |
| Cell type | Universal, cell-agnostic | Human leukocytes, CD45-negative cells excluded |
| Configuration | Ready-to-use kit and accompanying software | Individual anti-CD45 antibody selection as required |
| Sample number | Barcode up to 20 samples. | Flexible design allows scaling for sample number to 50-plus. |
Webinar
Sample Multiplexing for Cytometry Studies | Roberto Spada, PhD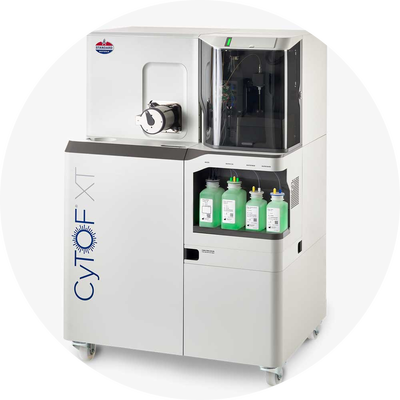 No CyTOF? No problem!
We can help you convert your fluorescence panel and find a service provider.
Unless explicitly and expressly stated otherwise, all products are provided for Research Use Only, not for use in diagnostic procedures. Find more information here.