The New Standard in Spatial Biology is Here!
If you missed our exciting announcement about the new second-generation high-plex tissue imaging instrument, the Hyperion+™ Imaging System, you can watch the video and get more information here. You'll learn how using this new instrument, which is twice as fast as the current Hyperion™ Imaging System, can help accelerate decisions and enable optimal immuno-therapy evaluation in your translational research.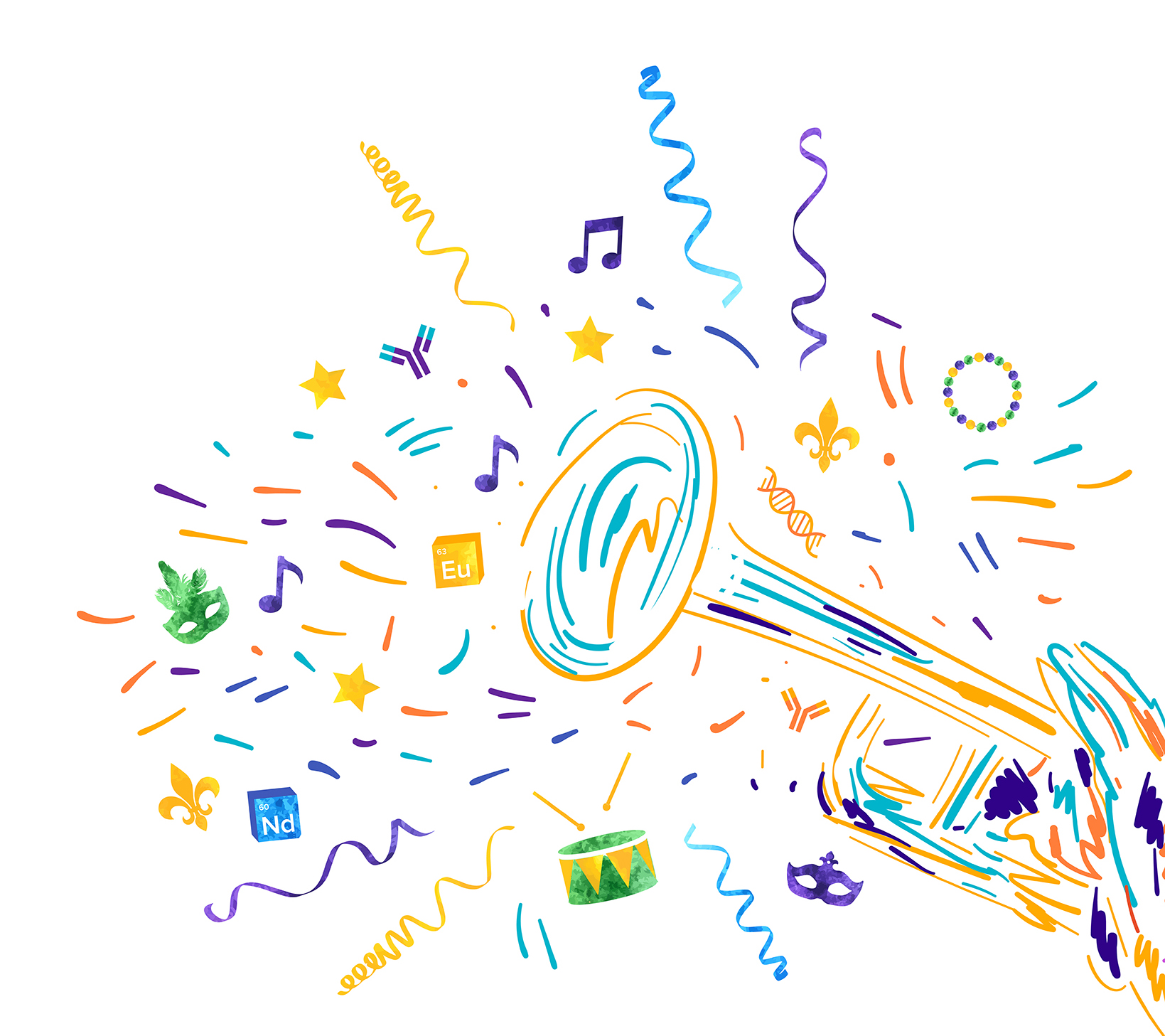 Valuable cancer research solutions on view
Visit Fluidigm Booth 718 to hear about two powerful instruments released last year: CyTOF® XT for highly multiplexed single-cell analysis and Biomark™ X for versatile applications and throughput using real-time PCR. Learn how you can transform your cancer research and drive ground-breaking insights with these advanced platforms.
Discover the most proven way to explore the complex spatial biology of the tissue microenvironment and assess cell phenotypes and immune infiltration. Learn how Imaging Mass Cytometry™ (IMC™) on the Hyperion™ Imaging System has helped hundreds of researchers gain insights in immuno-oncology and cancer research.
If you perform Imaging Mass Cytometry, you won't want to miss learning about the recent addition of Maxpar® OnDemand™ Antibodies to our catalog. This offering has expanded IMC available antibodies to over 200, paving the way for fast, continued expansion for IMC antibodies, and in the future for mass cytometry antibodies.
Learn how the Maxpar® Direct™ Immune Profiling System, the sample-to-answer solution for high-dimensional immune profiling of PBMC and whole blood samples, can accelerate and standardize your longitudinal immune profiling studies.
See how microfluidics technology with Juno™ offers a cost-effective strategy and straightforward workflows for both targeted high-throughput sequencing and RNA sequencing in hematological malignancies in clinical research samples.
Exhibit Dates and Hours:
Sunday, April 10, 1:00–5:00 pm
Monday, April 11, 9:00 am–5:00 pm
Tuesday, April 12, 9:00 am–5:00 pm
Wednesday, April 13, 9:00 am–12:00 pm
SCIENTIFIC POSTERS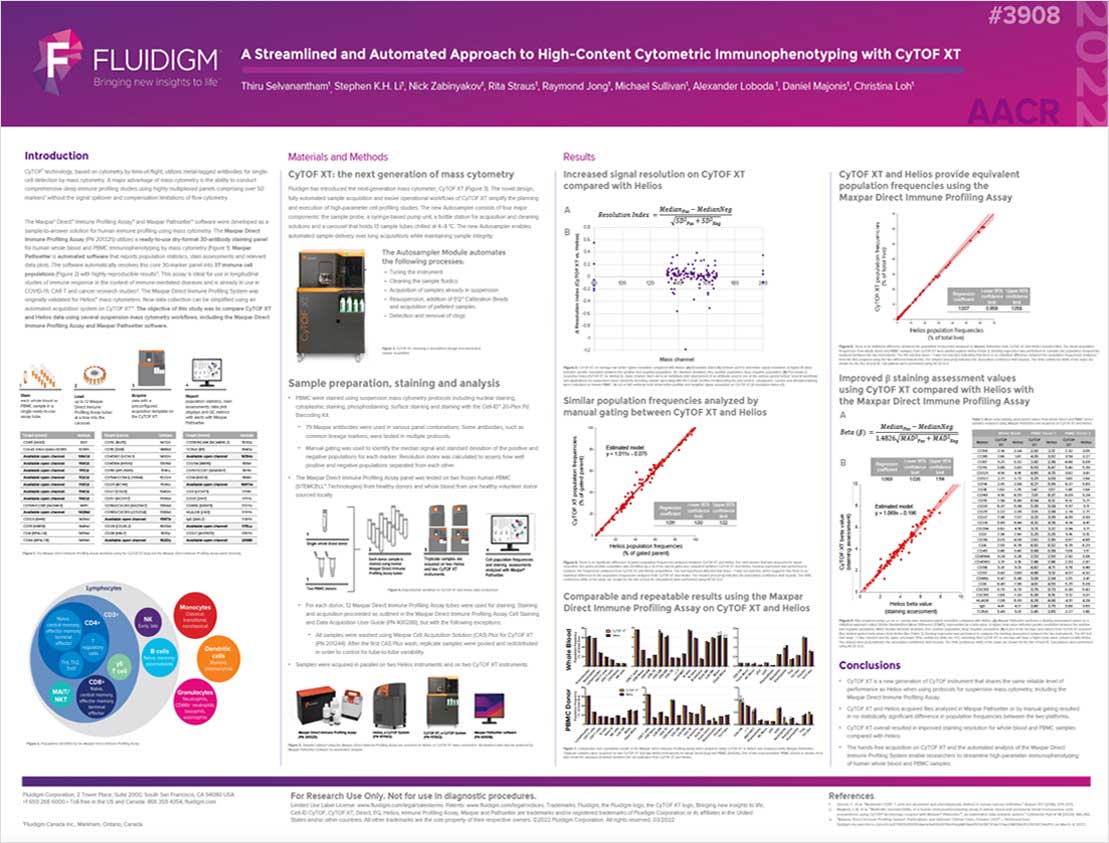 A Streamlined and Automated Approach to High-Content Cytometric Immunophenotyping with CyTOF XT
---
Imaging Mass Cytometry Identifies the Structural and Cellular Composition of the Mouse Tissue Microenvironment
---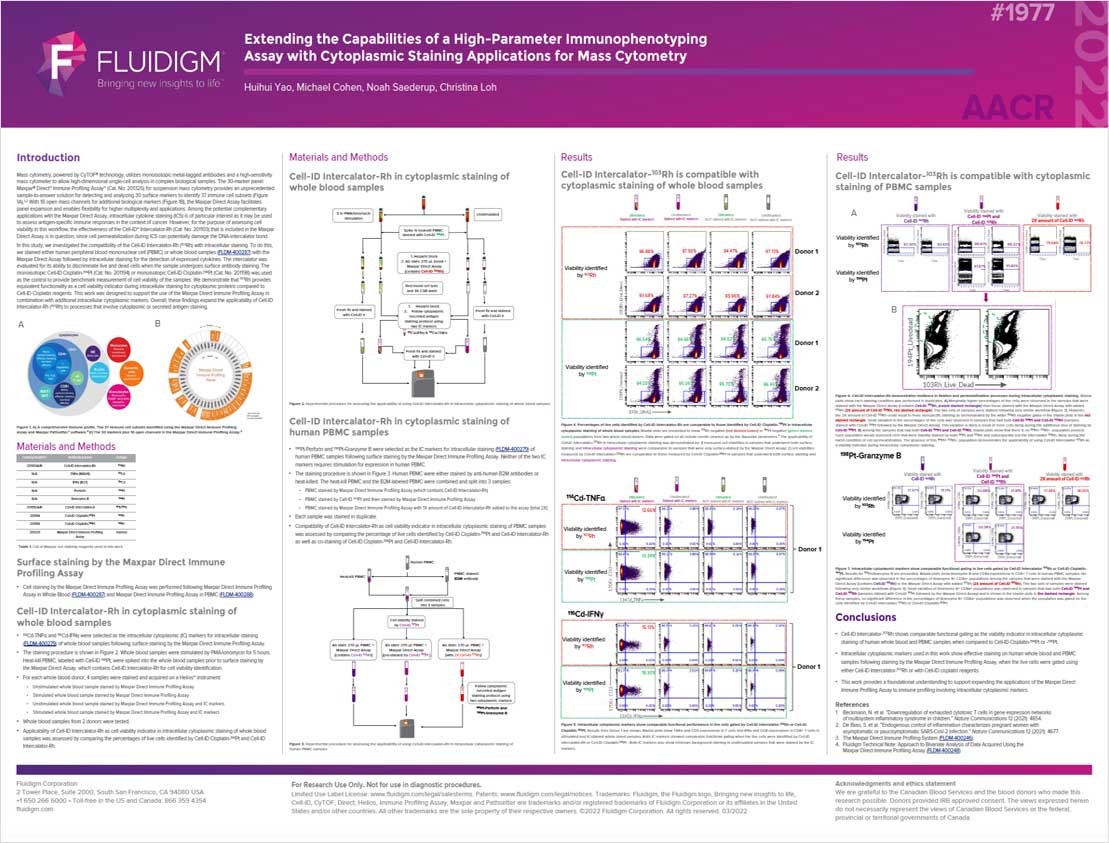 Extending the Capabilities of a High-Parameter Immunophenotyping Assay with Cytoplasmic Staining Applications for Mass Cytometry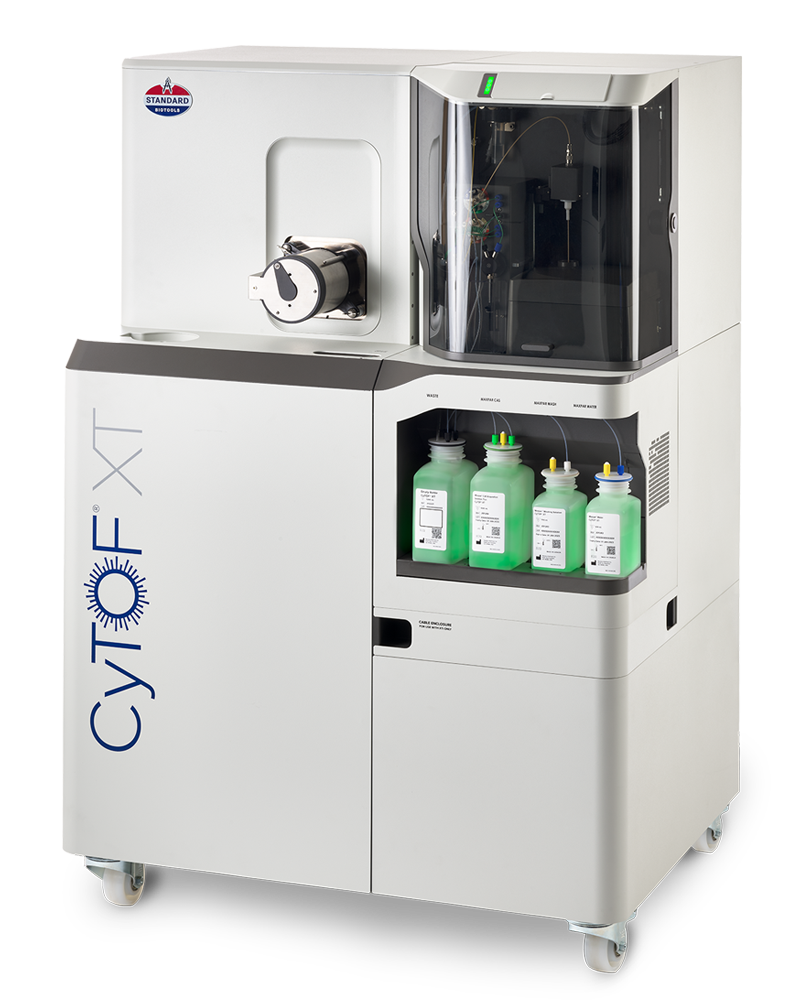 Reimagine cytometry
Fully automated and affordable cytometry by time-of-flight. Simplify and standardize your deep single-cell profiling studies.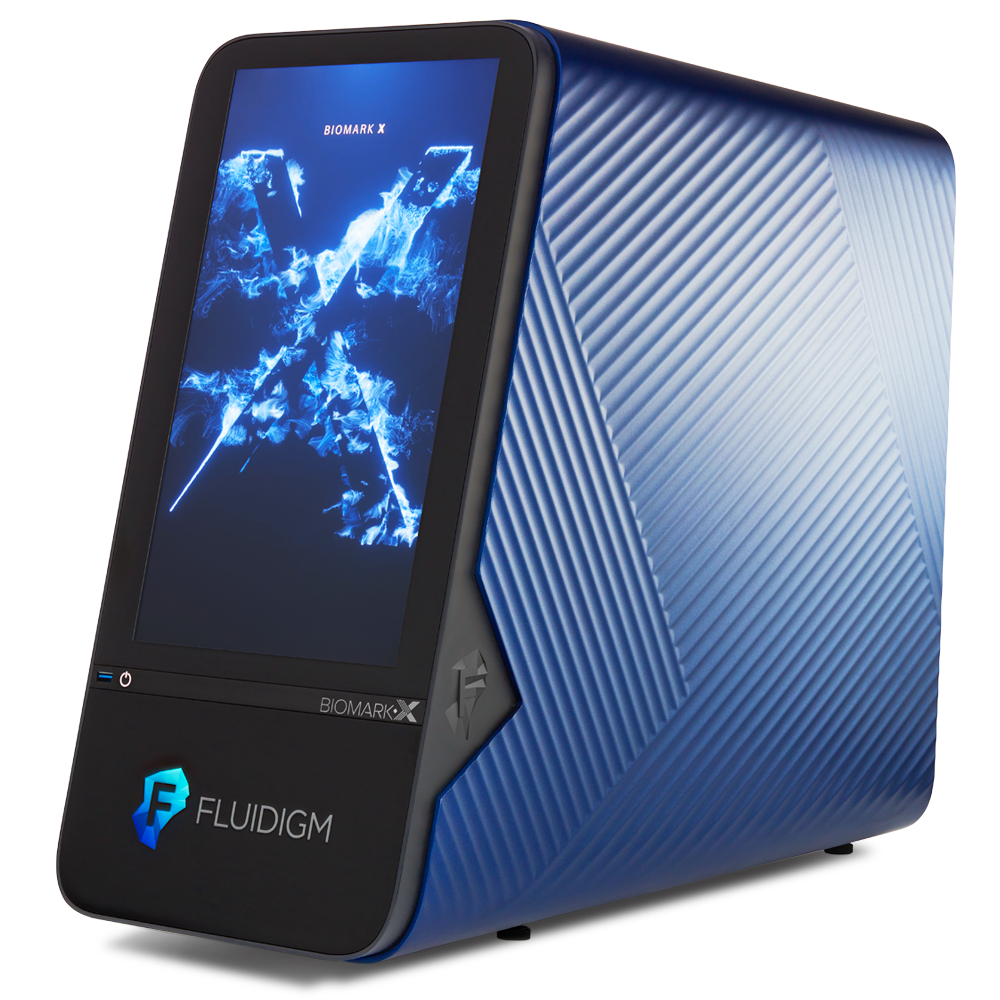 Powerful. Intuitive. Transformative.
Empower the generation of meaningful answers to challenging questions with proven microfluidics technology that can transform all PCR-based genomics studies.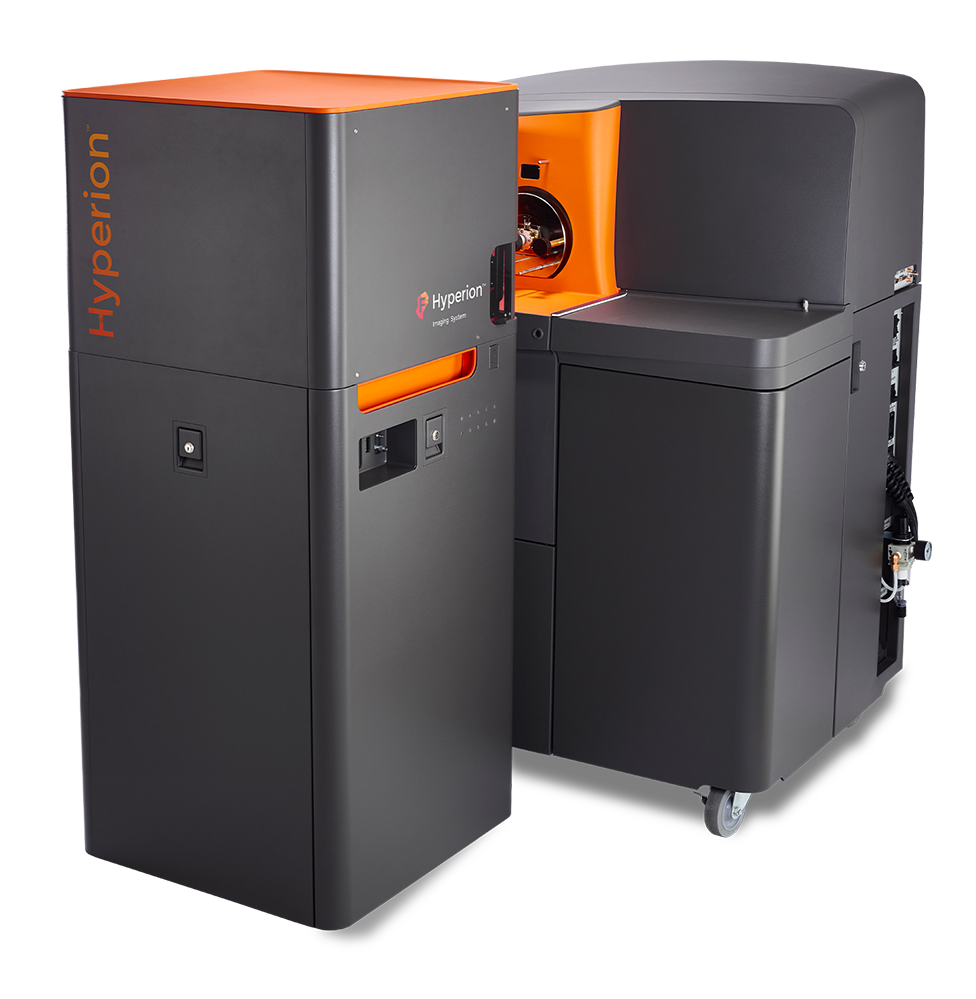 Visualize spatial biology
Better understand the complex spatial biology of the tissue microenvironment with Imaging Mass Cytometry.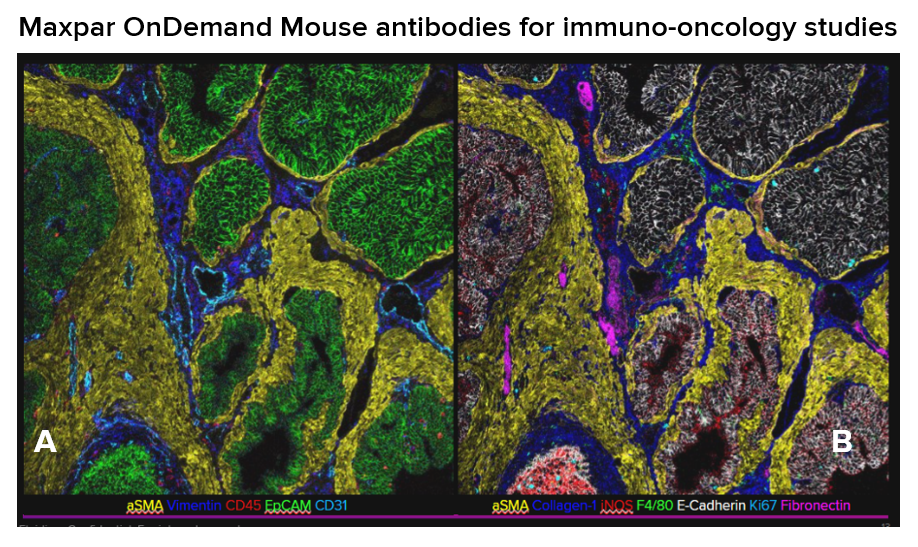 Expand options with added flexibility
A fast-growing collection of carefully selected clones and metal options for IMC gives more choice in panel design for optimal flexibility and performance.



Immune cell profiling without compromise
The first complete sample-to-answer solution for high-dimensional immune profiling of human PBMC and whole blood. The system brings together CyTOF technology, a dry 30-marker panel and automated analysis with Maxpar Pathsetter™ software to easily quantify 37 immune cell populations in a single tube.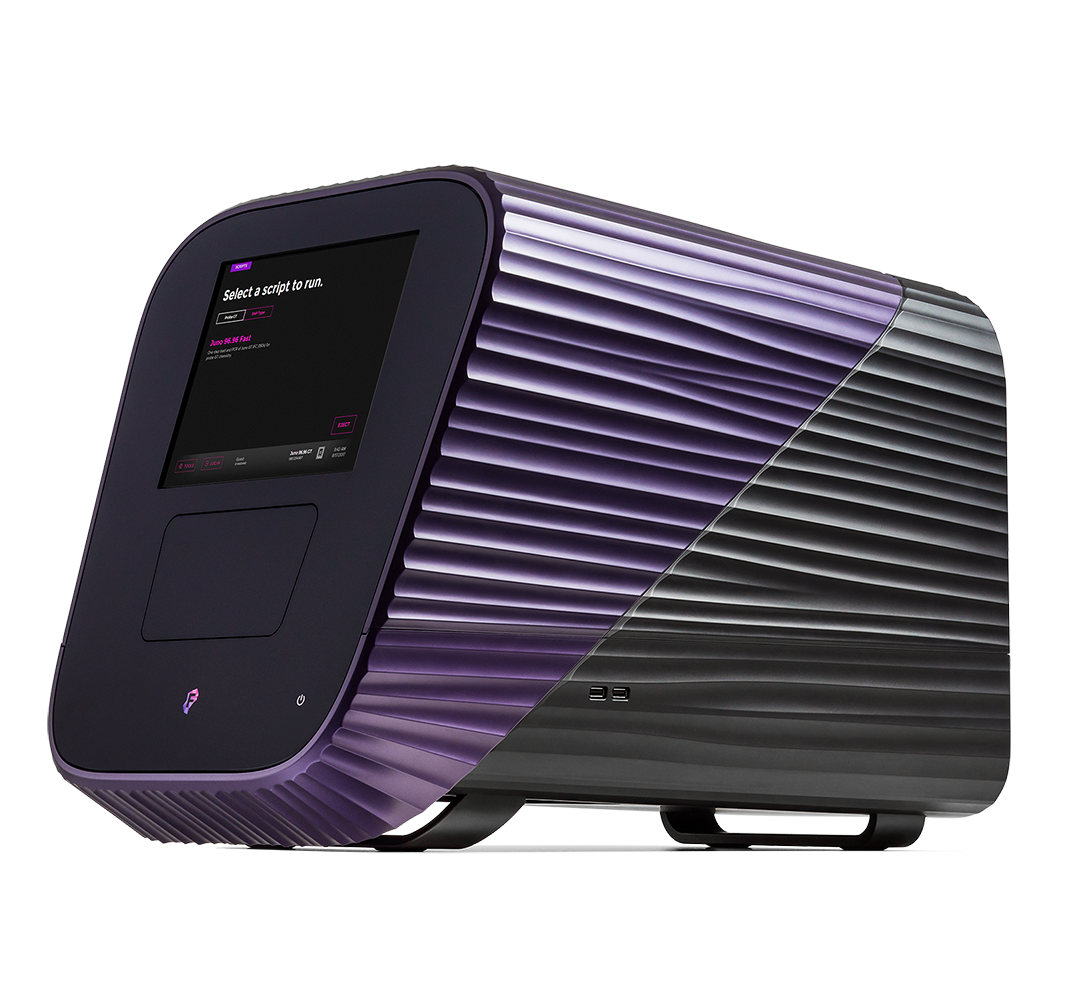 Automated NGS library prep on your benchtop
Increase productivity and efficiency with automated, cost-effective and easy-to-use workflows for targeted DNA next-generation sequencing (NGS) library preparation and RNA-seq.
Visit posters and presentations featuring Fluidigm technology
We hope you will see some of the featured talks and posters demonstrating how Fluidigm solutions can help you gain fresh insights into cellular function and the tissue microenvironment.
Visit us at Booth 718 for an updated list of talks and posters.
Learn more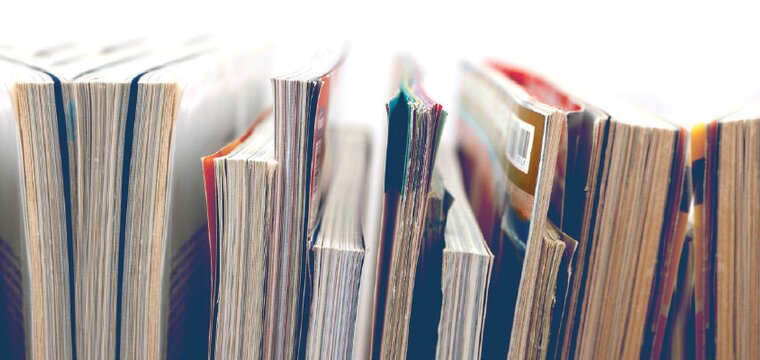 Sign up to receive more information about solutions for mass cytometry, Imaging Mass Cytometry and genomics from Fluidigm.
Unless explicitly and expressly stated otherwise, all products are provided for Research Use Only, not for use in diagnostic procedures. Find more information here.